MSGCU Hosts Ribbon Cutting Ceremony for Renovated Shelby Township Branch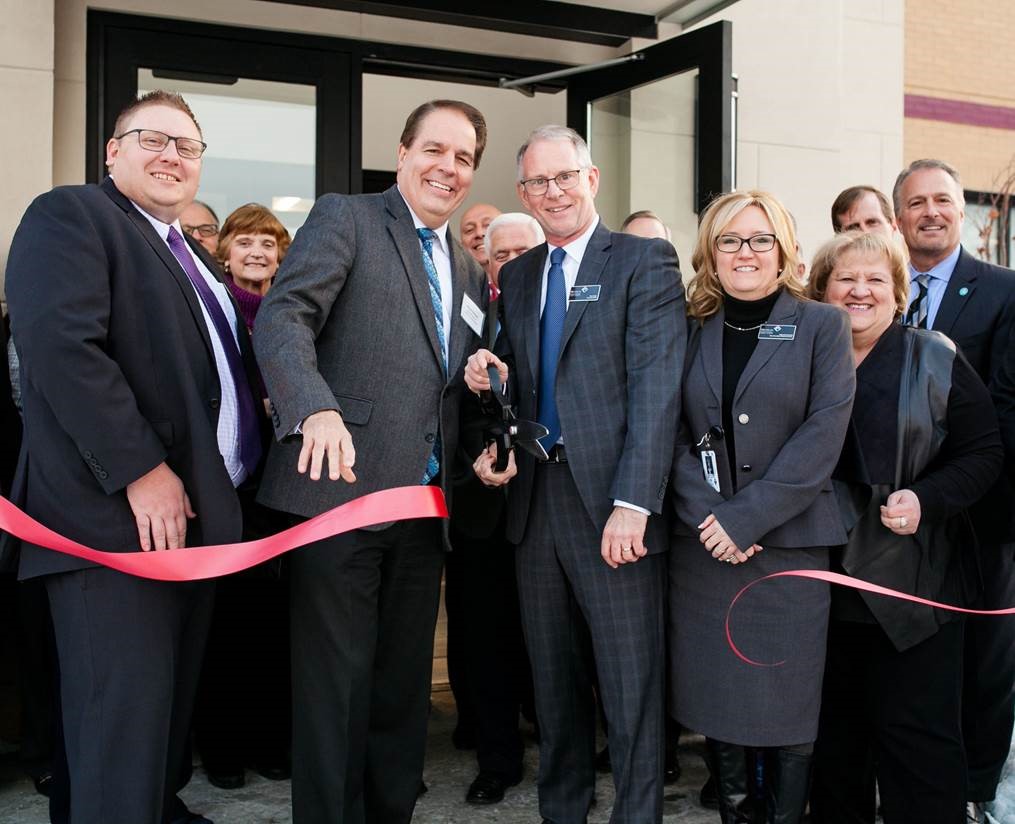 On Feb. 13, Michigan Schools and Government Credit Union (MSGCU) celebrated the grand reopening of its Shelby Township Branch with a ribbon cutting ceremony. In attendance were officials from Macomb County, Macomb Township, Macomb Chamber of Commerce, Charter Township of Shelby, other local area business and community leaders, members of the media, MSGCU board members and MSGCU employees. Guests were invited to enjoy refreshments, share in the excitement of the new branch design and hear about the partners that made the transformation possible.
"We have been serving the Shelby Township community at this location for 30 years and, thanks to the continuous support of our members and community, we were able to make these renovations possible in five short months," said MSGCU President/CEO Peter Gates. "We hope that once you've experienced the new facility, you will agree that it was worth the wait."
The ribbon was cut by Shelby Township Supervisor Richard Stathakis, Macomb Chamber President/CEO Grace Shore, MSGCU President/CEO Peter Gates, MSGCU Chief Retail Officer Debbie Fahrney and MSGCU Branch Manager Justin Goodell. April Shandor from the Macomb Community College choir performed the national anthem.
Go to main navigation