Dort Federal Credit Union Installs Free Little Library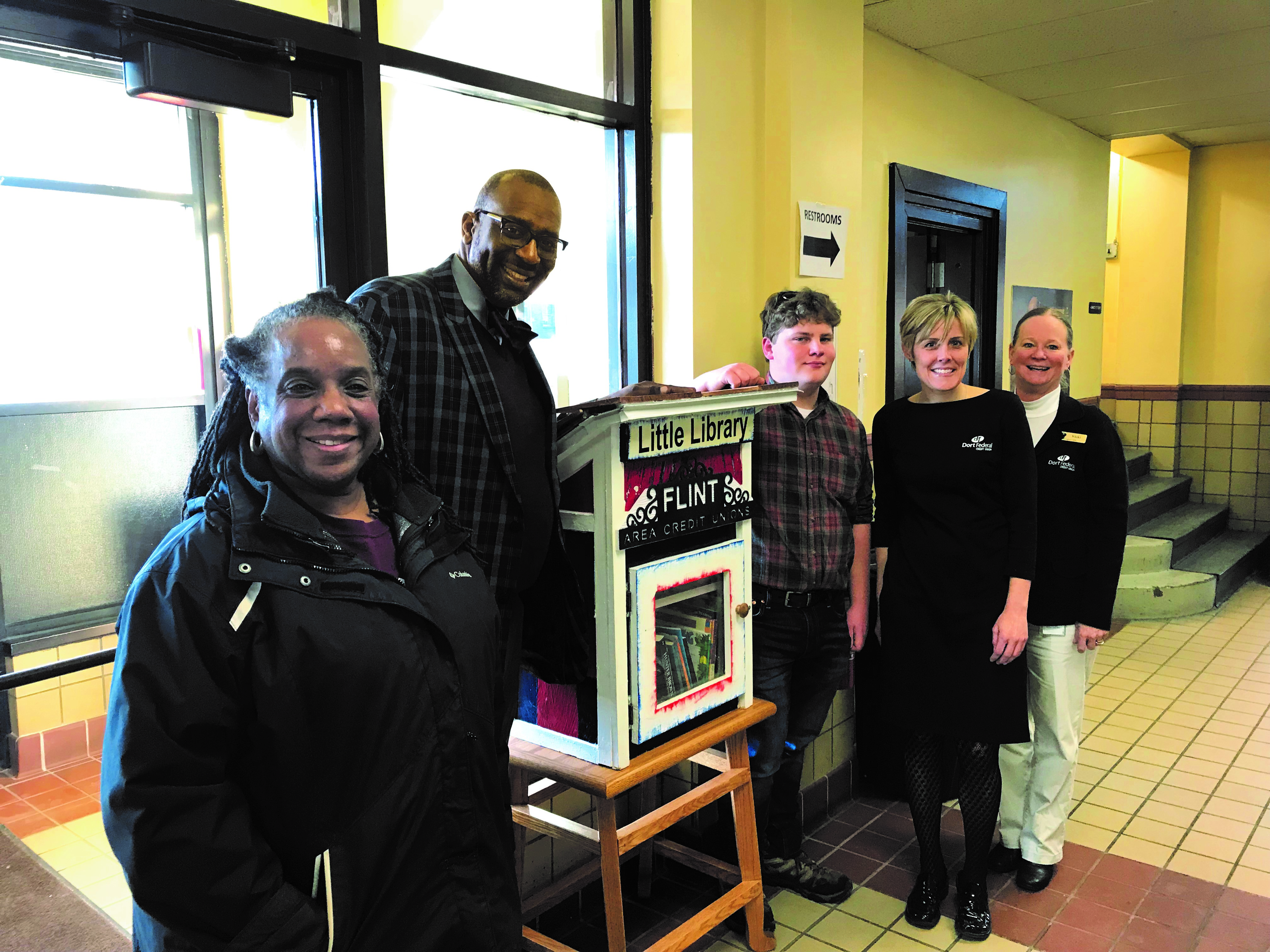 On Jan. 8, Dort Federal Credit Union (DFCU) installed a Free Little Library book house in Berston Field House.
The Flint Chapter of Credit Unions received a grant from the Michigan Credit Union Foundation (MCUF) to help promote literacy in Genesee and Shiawassee counties. The Berston Field House Free Little Library is unique because it is indoors. Other credit union-sponsored houses are installed outdoors on a sturdy post. DFCU coordinated with Genesee Career Institute Construction Trades instructor Craig Sweesy and his students to build a special table for the book house to sit on.
The employees of DFCU will be responsible for replenishing the books. Children may take a book to read and are encouraged to return the book when they are finished. Each child is asked to initial the inside cover, creating a history of how many children read and shared a book.
"This truly speaks to the credit union spirit of cooperation and our philosophy of 'people helping people,'" said Vicki Hawkins, president and CEO of Dort Federal Credit Union.
MCUF supports credit union community reinvestment and financial education initiatives. Funded by cooperative donations, these activities increase the impact and awareness of the credit union difference in Michigan, helping all credit unions thrive. Learn more, donate or apply for programs here.
Go to main navigation