Michigan Credit Unions Honored with The Detroit Free Press's 2017 Top Workplaces Award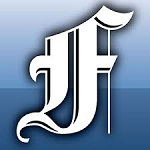 The Detroit Free Press has announced the 150 companies and organizations in Michigan they have recognized as Top Workplaces of 2017.
Among this list is 11 credit unions, listed below:
CASE Credit Union
Community Choice Credit Union
Cornerstone Community Financial Credit Union
CP Federal Credit Union
ELGA Credit Union
Genisys Credit Union
Michigan First Credit Union
Michigan Schools & Government Credit Union
MSU Federal Credit Union
Oakland County Credit Union
University of Michigan Credit Union

In order to be selected for Top Workplaces, organizations must participate in an employee feedback survey to determine how team members feel about their work environment. The Detroit Free Press reviews the survey's feedback regarding the organization's communication, vision progression and leadership qualities.

Go to main navigation