The Detroit Free Press Names UMCU & MSGCU Winners of the Michigan 2017 Top Workplaces Award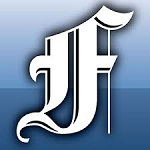 The University of Michigan Credit Union (UMCU) and Michigan Schools and Government Credit Union (MSGCU) are pleased to announce they have been awarded 2017 Top Workplaces honors by The Detroit Free Press. The Top Workplaces list recognizes organizations that are committed to their employees and create strong work cultures. These organizations are identified based solely on the results of an employee feedback survey administered by Energage LCC, a leading research firm that specializes in organizational health and workplace improvement.
In order to be selected for Top Workplaces, organizations must participate in an employee feedback survey to determine how team members feel about their work environment. The Detroit Free Press reviews the survey's feedback regarding the organization's communication, vision progression and leadership qualities.
UMCU's work culture was recognized for positive employee feedback in areas such as operating by strong values, growing and progressing strategically and encouraging new innovations and employee development.
"Being recognized as a Top Workplace is genuinely an honor, as it demonstrates how our team members feel about the efforts we put in every day to make UMCU a place they are proud to work and encouraged to grow," said Julie Wigley, vice president of talent and brand development.
UMCU was recognized in the mid-size employer category. This is the first time UMCU has participated in Top Workplaces.
"We are both proud of and humbled by earning this designation now for five consecutive years," says Pete Gates, CEO of Michigan Schools and Government Credit Union. "For our team members, this is recognition of our focus on working together toward achieving strategic targets. More importantly, for members, that means we are able to help more members realize more of their own goals and maintain financial well-being," Gates added.
"To be a Top Workplace, organizations must meet our strict standards for organizational health," says Doug Claffey, CEO of Energage. "Time and time again, our research has proven that what's most important to them is a strong belief in where the organization is headed, how it's going to get there, and the feeling that everyone is in it together." Claffey continued, "Without this sense of connection, an organization doesn't have a shot at being named a Top Workplace."
MSGCU plans to celebrate five times with its team members, in gratitude for their dedication and hard work over the past five winning years, 2013-2017.
Go to main navigation