Dave Adams Delivers Key Messages at Capitol Day 2017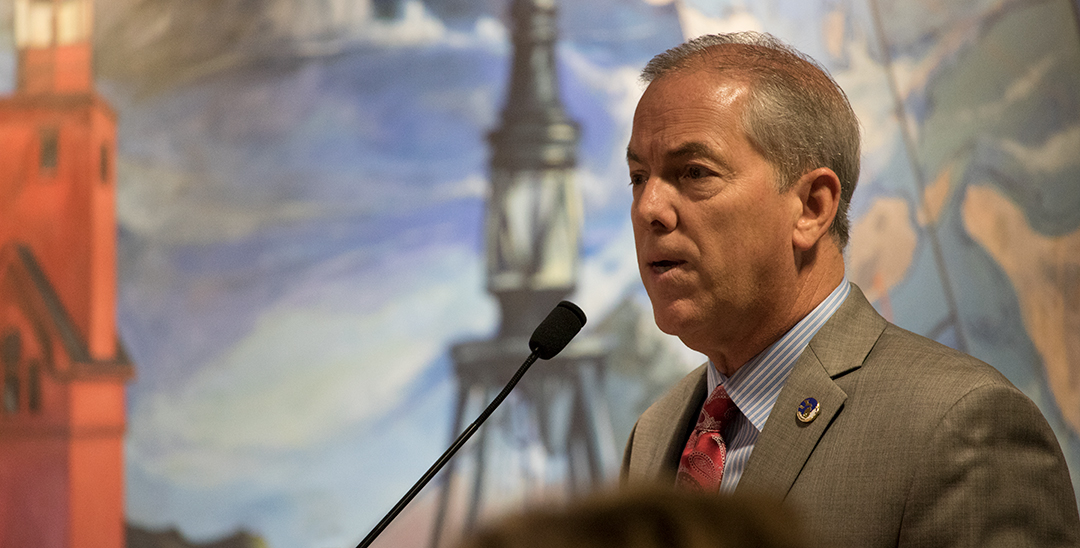 On Tuesday, Oct. 17, Michigan Credit Union League CEO Dave Adams opened Capitol Day with a simple message: Advocacy is critically important to what we do. "I'm inspired by the level of engagement in our Michigan credit union community," he said. "It really does make a difference to have you here participating in these events. Every conversation we have with our state representatives makes a difference, it has an accumulative effect that builds these relationships."
After crediting the hard work of the League's volunteer leadership — from chairpersons to the board of directors and committee leaders — Adams gave kudos to CUNA and other state leagues on their efforts to advocate for the NCUA's closure of the Temporary Corporate Credit Union Stabilization Fund.
"We're finally seeing some movement on getting some of that money back," he said, using that victory as an example of the importance of continued advocacy from the credit union community as a whole. "Playing good defense matters."
"It's incredibly important at both the state and federal level that we tell our story, and the story of our members," said Adams. MCUL's CEO spoke about how credit unions' financially-challenged members need us to speak up for them, especially regarding our current not-for-profit tax status so we can continue to impactfully serve our members and communities.
Similarly, he said the industry's approach to reforming payday lending expansion has to be steadfast, "We need to draw a line in the sand."
Following Adams, CUNA Chief Advocacy Officer Ryan Donovan gave an update on federal legislation, the League's public affairs partner Bill Wortz discussed current hot topics at the state level and MCUL Director of Regulatory Affairs Sarah Stevenson covered trending regulatory topics.
Read more about Capitol Day 2017 here.
Go to main navigation