Fall Colors, Traditional Flavors, Popular Training and Frankenmuth
Everyone loves Frankenmuth, Michigan's 'little Bavaria,' and finding a great reason to visit the popular destination during Oktoberfest month is easy.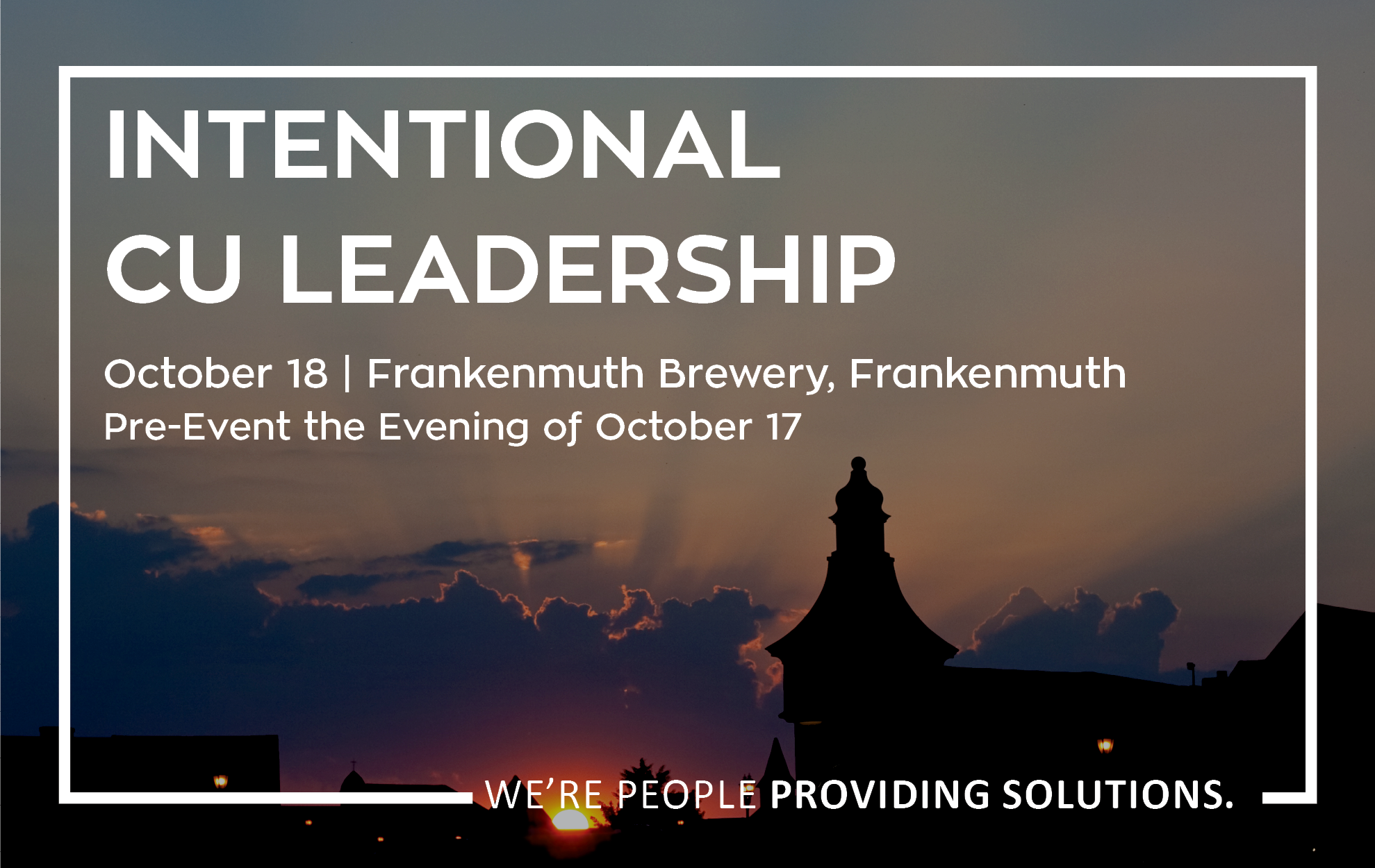 This fall MCUL & Affiliates brings two great training events to Frankenmuth, known for its family fun, delightful historic streets, fantastic shopping and of course, legendary chicken dinners.
IRA Essentials and Beyond Essentials will be held on Oct. 11-12 at the Bavarian Inn Lodge in Frankenmuth. Deb Shipman, CIS, CIP, CISP is a senior IRA training consultant with Ascensus and will be facilitating the workshops. Attendees may choose to attend either one- or two-days, with the first day providing essential information to form a solid foundation of IRA knowledge. The second day goes beyond the essentials to builds on the attendees' knowledge of IRA basics and address some of the more complex IRA issues their credit union may handle. Registration is $199 per person, per day and includes an IRA manual, continental breakfast and lunch.
The MCUL & Affiliates Intentional CU Leadership session takes place the following week and kicks-off the evening of Oct. 17, continuing for a full day on Oct. 18. Attendees will begin building a network of credit union contacts and further developing their professional leadership styles. Being held at the Frankenmuth Brewery, the unique event features Holly Duckworth and Pete Honsberger who will join attendees for dinner and activities and then keep them active throughout the next day. The event is ideal for managers, supervisors, team leaders and up-and-coming leaders. Participants are encouraged to book accommodations at one of many area hotels, several of which are walking distance to the brewery. Registration is $399 per person.
"Attendees are always excited when we hold training events in Frankenmuth," said Renee Werth, MCUL vice president of education and events. "People like shopping at the outlets, in downtown Frankenmuth and at Bronner's and a fall trip to the beautiful town is perfect right before the holidays. It's a great setting for these valuable training events."
Go to main navigation