Limited Space Still Available for Millennial Strategy Workshop
In 2010, Jim Kasch launched Darden Employees Federal Credit Union (DEFCU) to serve the 200,000 employees of Darden Restaurants, Inc. (The Olive Garden, Longhorn Steakhouse, The Capital Grille, et al.) more than half of whose employees are millennials. Over five years, DEFCU developed strategies, products, services and delivery channels to serve millennial members, growing membership in the credit union by 400%, assets by 400%, loans by 600% and income by 800%.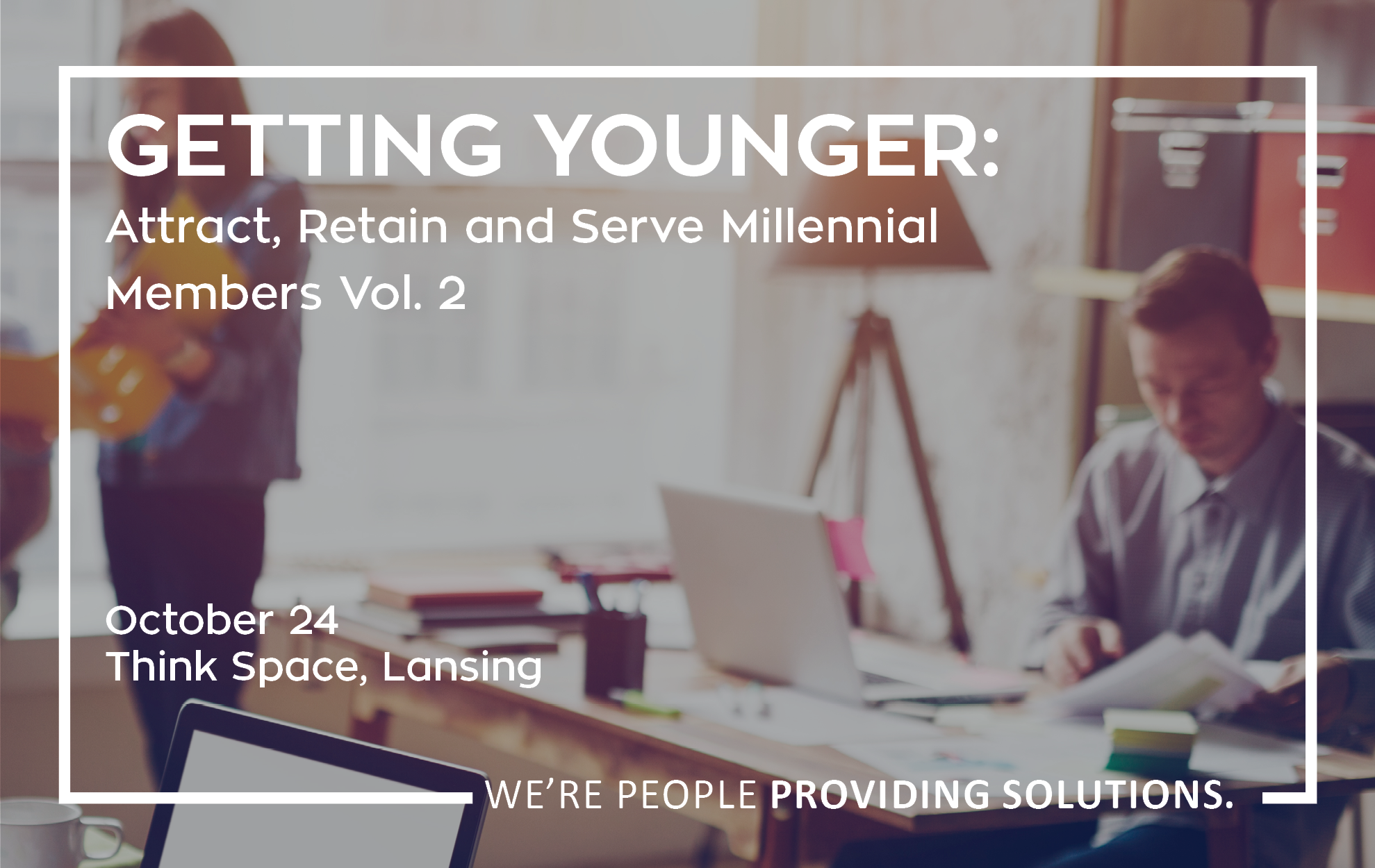 Now Kasch is sharing his passion and knowledge to help other credit unions understand how to relate to and serve this unique audience by delivering the MCUL & Affiliates' session, Getting Younger: Attracting, Serving and Retaining Millennial Members (Vol. 2).
Being held Oct. 24 at the Think Space in Lansing, this year's presentation will focus even more on the financial case for serving millennials and will assist marketers in justifying the allocation of resources for reaching this integral market segment.
Attendees will discover how attracting and serving has very little to do with technology and social media and they will leave with practical tips to attract new millennial members, as well as how tips on product design and pricing to maximize appeal of millennials. Kasch will also share best practices about what credit unions across the country are successfully doing to implement a millennial strategy.
Registration is just $599 for the first attendee and two or more from the same credit union are $450 each, which includes continental breakfast, lunch, snacks and complimentary pre-event member engagement tool (a $5,000 value available for those registered by Sept. 15).
Go to main navigation