Serve, Attract and Retain Millennials: Make a Plan
MCUL & Affiliates and Canidae Consulting will be presenting a workshop on Getting Younger: Serve, Attract and Retain Millennial Members on Oct. 24 at the Think Space in Lansing. Featuring industry-renowned millennial strategist Jim Kasch, attendees will work in a comfortable "non-traditional classroom" space to inspire ideas and leave with insights and a strategic framework specific to their millennial members and potential members.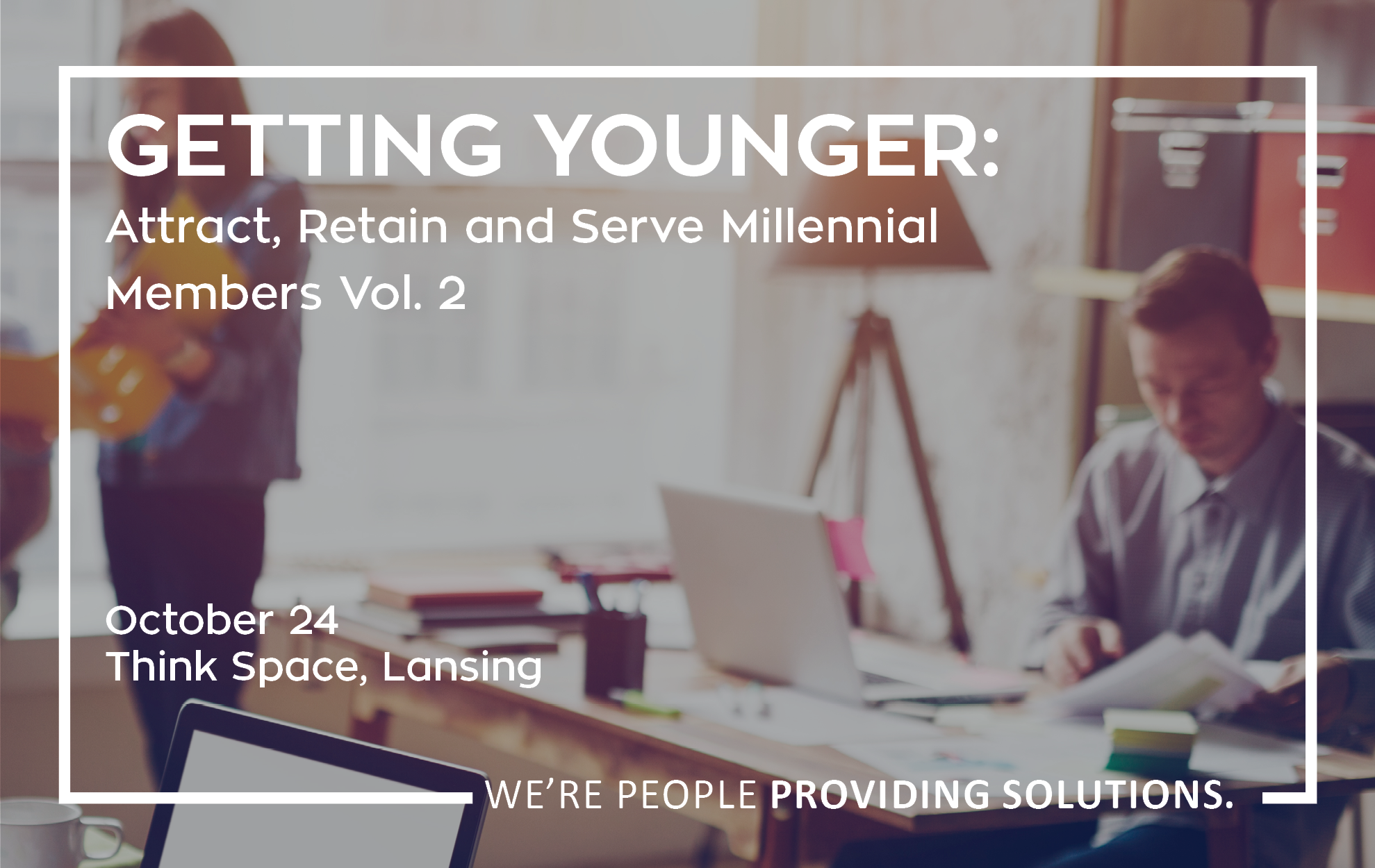 Attendees can expect to take away more than just statistics, and for those who register by Sept. 15, will create a customized plan based on their actual member information. The session provides an opportunity to find out what millennial members think about the credit union, evaluate whether current products are structured to attract younger members and discover if the fee schedule is hurting more than helping.
Registration is just $599 for the first attendee and two or more from the same credit union are $450 each, which includes continental breakfast, lunch, snacks and complimentary pre-event member engagement tool (a $5,000 value available for those registered by Sept. 15).
Go to main navigation