MCUL Oakland Chapter Works With Local Charities to Rebuild Oakland
The Michigan Credit Union League (MCUL) Oakland Chapter held its annual charity golf outing recently at the Links of Novi. More than 100 golfers chipped away at raising funds for three nonprofits that help countless individuals throughout Southeast Michigan every year: Rebuilding Together Oakland County, Forgotten Harvest and Common Ground. The event raised more than $10,500. The funds will be divided evenly among the charities.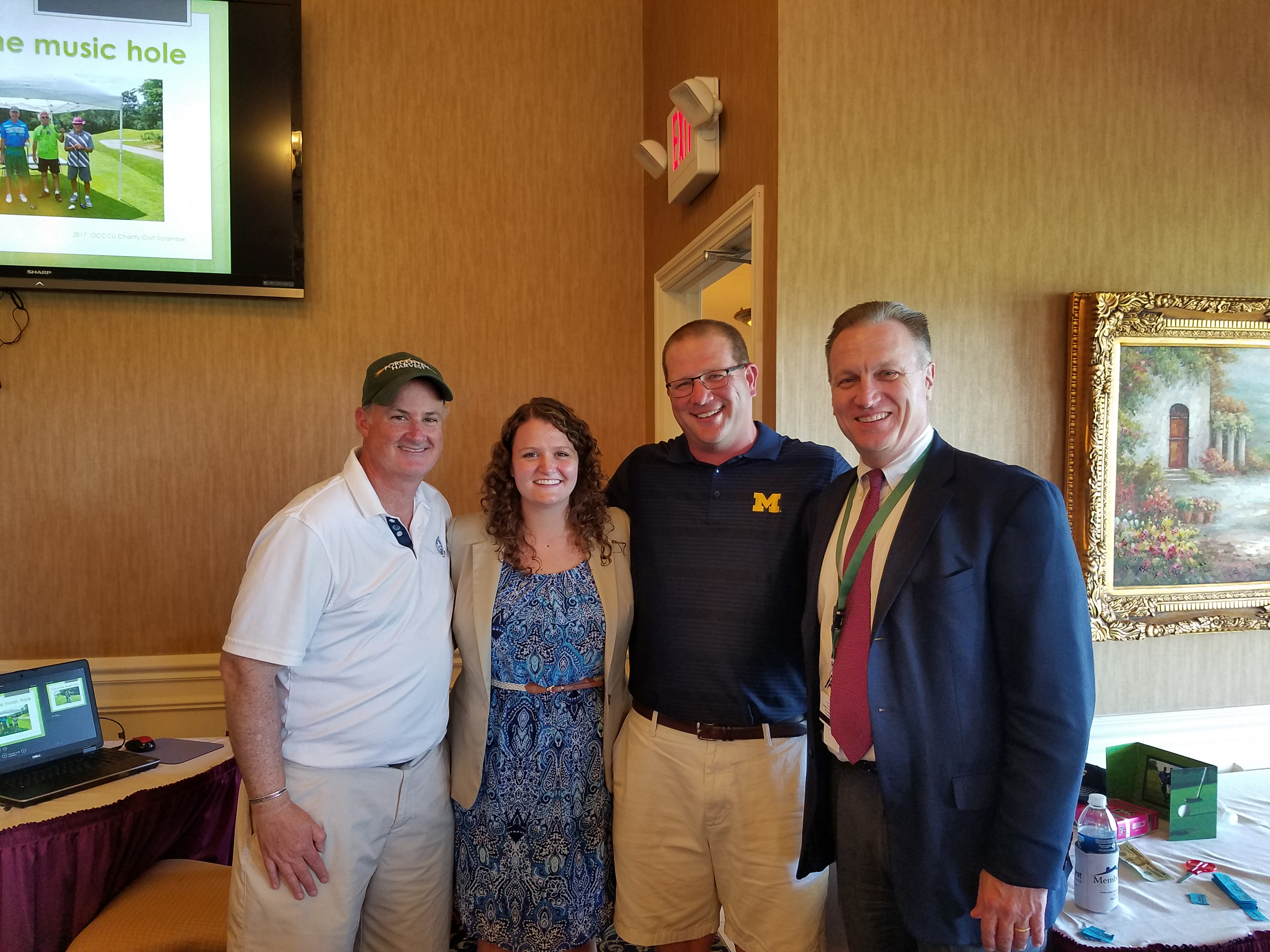 "I'm extremely proud of the efforts of the Oakland Chapter of Credit Unions' Golf Committee and want to extend my sincere thanks to each golfer and sponsor who participated," said Dan Davidson, chief financial officer of Alliance Catholic Credit Union and vice chairman for Oakland Chapter of Credit Unions. "It's because of their generous support that we are able to continue our mission and help important charities such as these in our county."
One benefactor of the proceeds, Rebuilding Together Oakland County, offers year-round community service programs, such as housing repair, that benefit low-income homeowners in Oakland County. The organization also provides energy assistance to homeowners, such as green housing solutions and home energy efficiencies to save money.
"I would like to thank the Oakland County Chapter of Credit Unions for their generous donation and for allowing us to continue providing safe and healthy housing for our low-income homeowners in Oakland County," said Halie Black, executive director for Rebuilding Together Oakland County. "For every dollar we receive, we are able to provide $3 worth of labor and materials to low-income homeowners in need in Oakland County. We could not do the work we do without support from the community."
A second benefactor, Forgotten Harvest, is renowned as a leader in Metro Detroit for mitigating hunger and preventing nutritious food waste. The non-profit has been serving this crucial role in Wayne, Oakland and Macomb counties since 1990.
Common Ground, will also be benefitting from the golf outing proceeds this year. The agency provides a lifeline for individuals and families in crisis, victims of crime, persons with mental illness, people trying to cope with critical situations and runaway and homeless youths. The agency routinely serves more than 40,000 individuals per year.
Twenty three credit unions are currently represented in the MCUL Oakland Chapter. This chapter routinely lobbies for legislative action, provides scholarship and grant opportunities for credit union professionals and their family members and holds fundraisers for various non-profits.
Go to main navigation