Employee & Building Updates
HarborLight Credit Union Opens New Branch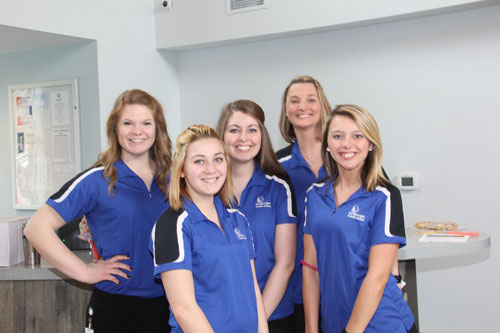 HarborLight Credit Union celebrated the grand opening of their new branch on April 18. The new branch is located at 2710 Holton-Whitehall Rd. in Whitehall. They celebrated by giving away a 50" VIZIO Smart TV, gift cards to local businesses, travel coffee mugs, pens, cookies and coffee.

Newly Renovated Team One Credit Union Downtown Flint Branch
Team One Credit Union is pleased to announce the completion of its renovated Downtown Flint branch office. The renovated office located at 606 Stevens Street is one of the only full service financial institutions located in the downtown Flint area. Team One Credit Union merged with FM Financial Credit Union in March 2016 and pledged to maintain this location because of its importance to the FM membership and the community as a whole. "We are very proud of our commitment to be a part of the revitalization of downtown Flint and remaining in the heart of Genesee County when other financial institutions have left," says Gerald Hutto, President/CEO of Team One.
Since the merger, Team One has invested more than $1 million in their facilities update and support of the community and plans on being a vital part of the continued resurgence of downtown Flint and surrounding area.
"The merger of FM and Team One has proved to be beneficial to FM members, providing them with additional products and services while carrying on the FM Financial tradition of community involvement," adds Carl Hawkins, former FM Board member and current Team One Associate Board member.

UMCU Reopens Dearborn Branch with Ribbon Cutting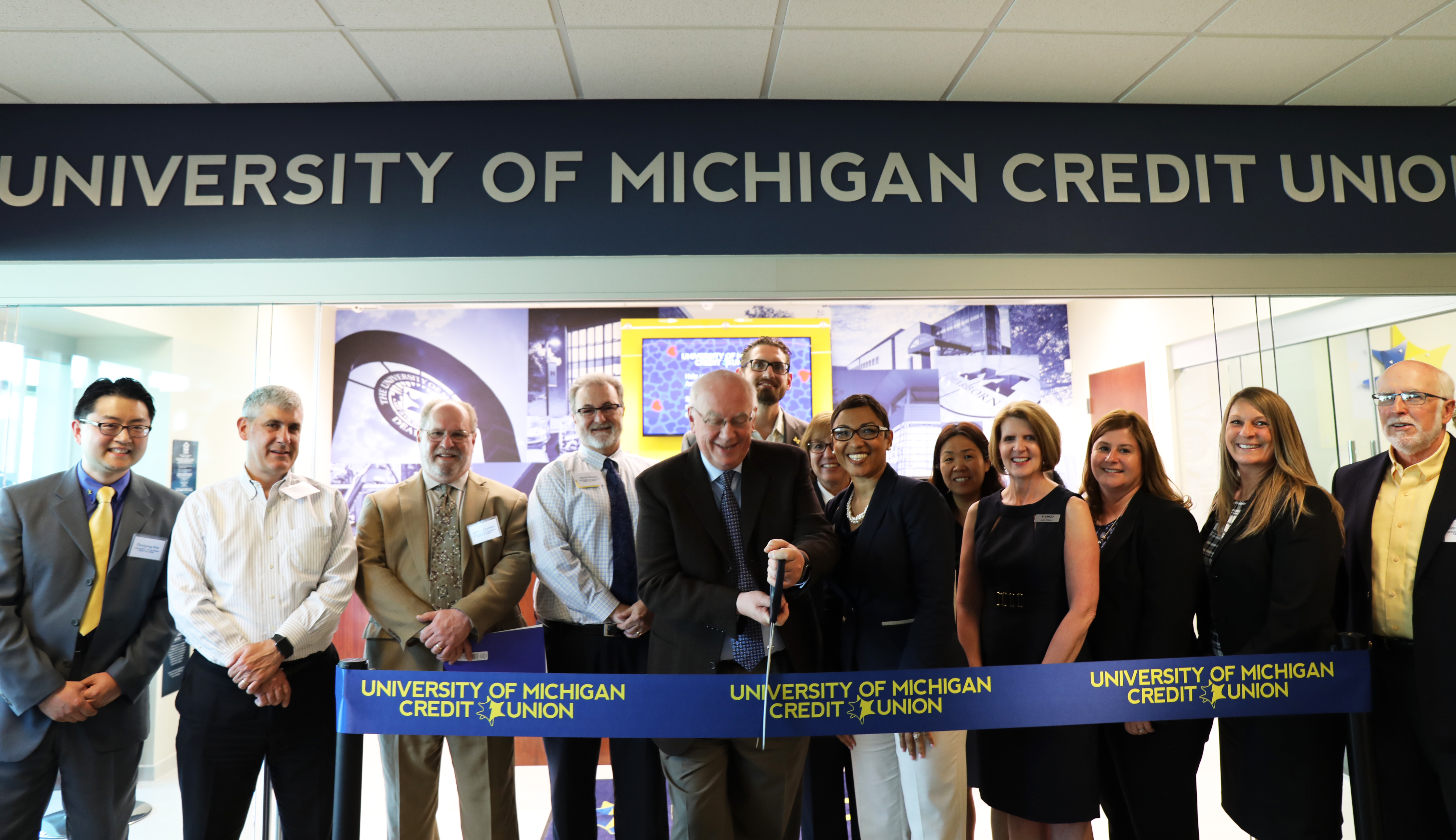 University of Michigan Credit Union (UMCU) celebrated their newly renovated branch located at 4901 Evergreen Road inside of the University of Michigan-Dearborn University Center with a grand reopening to the public.
The UMCU Board of Directors, alongside Senior Leaders and University of Michigan-Dearborn dignitaries, commemorated the occasion with a ribbon cutting ceremony and reception on April 24, 2017.
This grand reopening marks continuous growth for UMCU's new brand identity through the branch's improved and modernized features. The new design includes contemporary floor-to-ceiling glass walls, inspired by UMCU's transparency with its members. In addition to the branch's exterior updates, the open space and sleek new features inside reflect the welcoming and unique experience the credit union provides every student, faculty and staff, and Dearborn community member seeking financial services.
"UM-Dearborn is excited about the renovated space for UMCU and the benefits that a new functional and fun space will bring to our campus community. UMCU was especially helpful during the renovation so as to limit the service interruptions for the campus," said UM-Dearborn Director of Financial Services Noel Hornbacher. "We appreciate having a great financial servicing option right here in our community, and one that adds to the look and feel of our university center."
"This branch is an extension of UMCU's commitment to always strive for better ways to serve our Members. We are excited to continue assisting the University of Michigan-Dearborn students, faculty, staff and surrounding community achieve higher financial success," said Tiffany Ford, UMCU President and CEO.
Go to main navigation