MCUL GAC: 2016 State Lawmaker and Staffer of the Year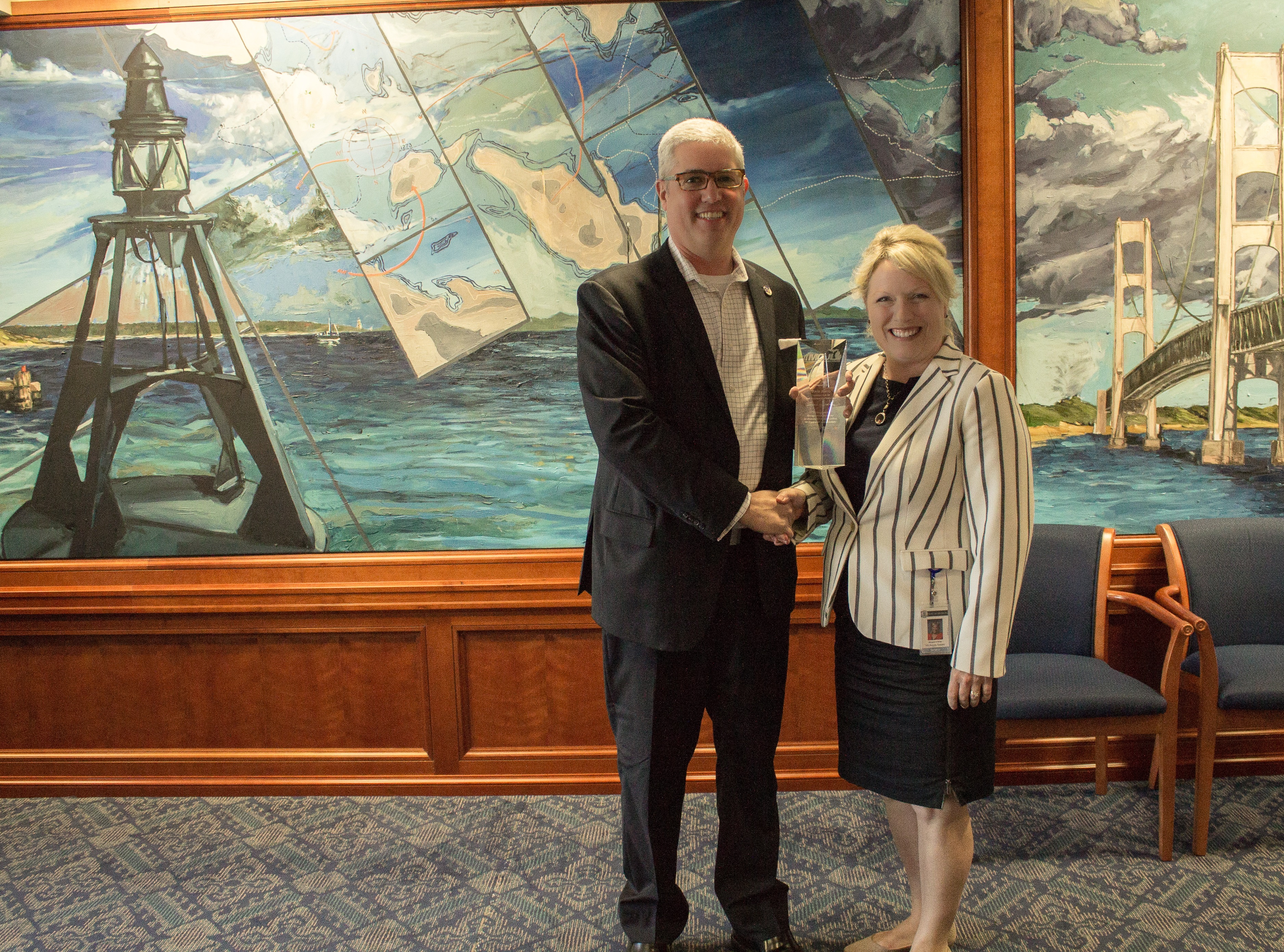 During the Legislative Luncheon and Awards at the 2017 MCUL GAC, the League's EVP/COO Ken Ross awarded Senator Margaret O'Brien the Legislator of the Year Award, while Staffer of the Year went to Kevin Harris, legislative director to State Representative Leslie Love.
"This is a tremendous honor, but this is really about a team effort," said O'Brien. "Credit unions have been a tremendous voice on issues for the state, and the League is powerful in getting that voice heard; they've shown great leadership."
Senator O'Brien represents Michigan's 20th Senate District serving all of Kalamazoo County. Her professional experience includes working as a real estate agent for REMAX Advantage Realty and volunteering for Catholic Family Services. In 2014 she was appointed to serve as majority vice-chair on the Senate Banking and Financial Institutions Committee. As a member of this committee, Senator O'Brien has proven to be a strong supporter of the credit union movement.
O'Brien was a strong "yes" vote on all of MCUL's MUCA refresh bills, and has consistently opposed legislation that would allow payday lenders to expand their products and services in Michigan. As a majority member of the Senate Financial Institutions Committee, her support was critical. Throughout her tenure in the House and Senate, Senator O'Brien consistently attends MCUL Chapter legislative events. She has participated in tours of credit unions in her district, and often meets with MCUL member CEOs to discuss issues of interest and concern to Michigan's credit union industry.
"I'm very grateful," said O'Brien.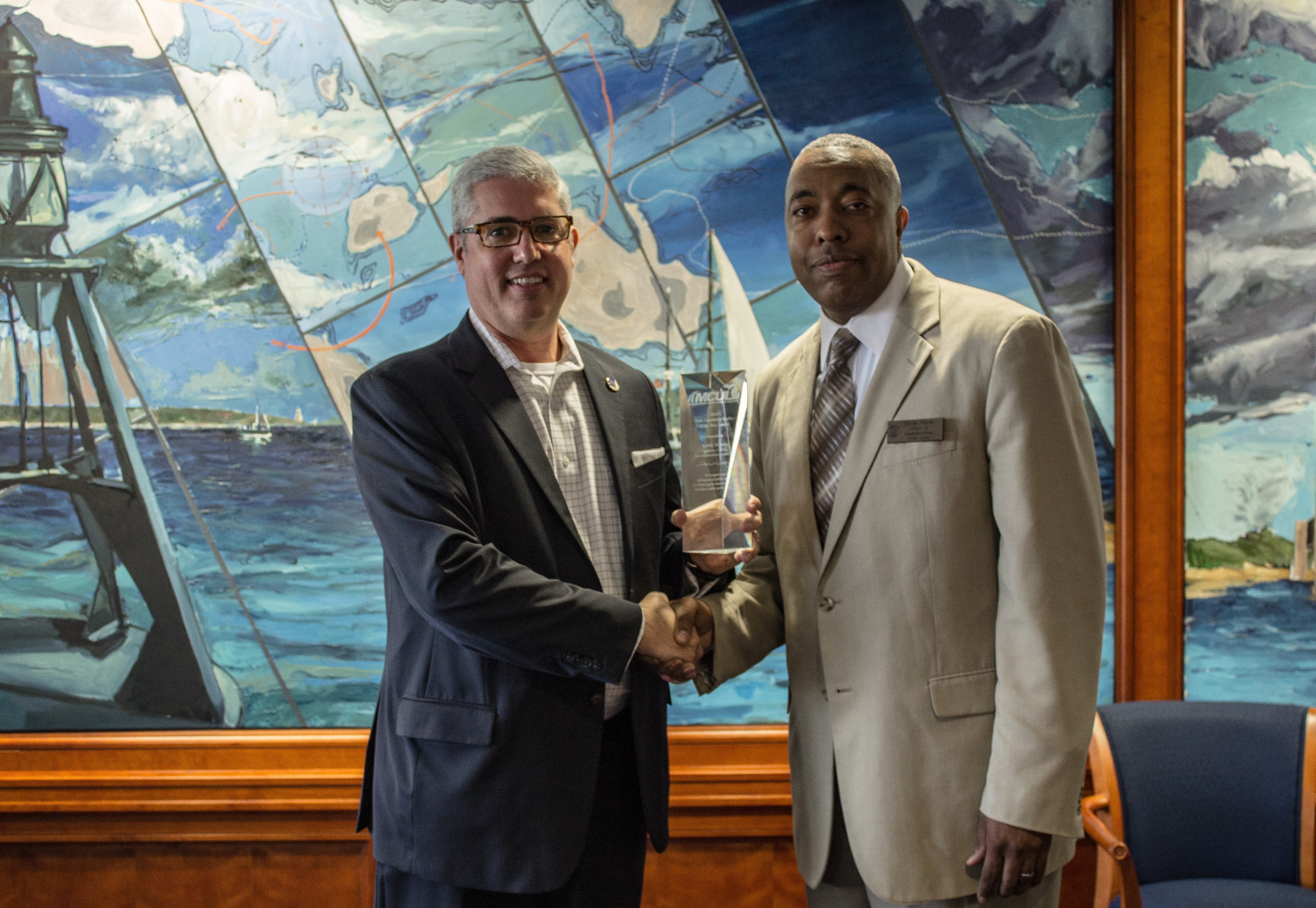 "This is greatly appreciated, on behalf of Representative Love," said Kevin Harris accepting the award for MCUL Staffer of the Year.
In 2016, Kevin reached out to MCUL's government affairs team to see if there were any issues with which Representative Love could assist. As the MCUA reform bills were being drafted, it was important to have bi-partisan support for the package, and Kevin was willing to discuss the bill with Representative Love. With Kevin's help, Representative Love eventually signed on as the primary sponsor of H.B. 5022.
As an MCUA package bill sponsor, Representative Love and Kevin assisted MCUL in gaining the support of other democratic members on the House Financial Services Committee. Kevin helped manage this legislation throughout the legislative process, helping ensure its passage. He has proven to be a strong advocate and ally for Michigan's credit unions, and the MCUL government affairs team continues to look forward to collaborating with him throughout his time in the legislature.
"You guys have great representation," Harris said, thanking Jordan Kingdon for his leadership and work educating new staffers about the financial services landscape.
Go to main navigation