MCUL and Collections Consortium Offer Event May 2
Because the collections function can be one of the toughest jobs in any organization, there are thousands of collectors that struggle to keep delinquencies down, while working hard to educate members on proper budgeting and financial management. Combined with a myriad of rules, regulations and legal pitfalls, keeping collector's well trained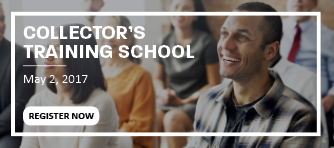 with plenty of tools and resources is important for all credit unions.
During the MCUL Collector's Training School being offered in conjunction with the Collections Consortium, expert collector Harry Strausser III will explore technologies that impact and support the industry, and discuss how to develop an ethical, professional collections culture.
The event provides an opportunity to exchange ideas with industry peers, while also role playing collection scenarios in a group environment and learning how to find skip accounts more systematically. Registration is $169 per person, which includes continental breakfast, lunch and snacks. The event takes place May 2 at the Marriott in Troy.
Go to main navigation