AC&E Kick-Off Events: MCUF Corks for a Cause and CUSG Welcome Reception
Those headed to the MCUL/CUSG 2017 Annual Convention & Exposition, June 7-10 in Grand Rapids, are going to have the added fun of attending two sensational networking events that are both included in registration.
T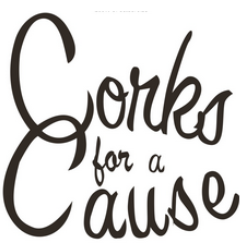 he Michigan Credit Union Foundation's "Corks for a Cause Networking Extravaganza" takes place Wednesday, June 7 from 7:30-9:30 p.m. This exciting social event supports credit union community development outreach, which helps to fund financial education and community reinvestment grants through the MCUF.
Attendees will enjoy complimentary snacks and drinks, and then may choose to purchase tickets to "pull" a fine bottle of wine to take away. The optional wine pull tickets are $25 each, with each ticket including one bottle of wine valued between $20 and $200, plus a chance to win one of several prizes and gift baskets! Tickets may be purchased in advance (during online registration) or at the event.
The popular CU Solutions Group Welcome Reception is planned for Thursday, June 8 from 6–8 p.m. and takes place in partnership with CUNA Mutual Group and Sprint. Following a day focused on advocacy, a special themed event is planned for the reception that will warm the hearts of those inspired by keynote speaker Veronika Scott, founder of The Empowerment Plan, who will be speaking that morning.
The Welcome Reception is the perfect time to make new acquaintances and meet-up with friends. It is always a guaranteed evening of fun, food, drinks and entertainment.
The AC&E takes place at the Amway Grand Plaza Hotel & DeVos Place. Attendees should register online to receive a confirmation number first, and then book hotel rooms following the online prompts.
Go to main navigation