Employee & Building Updates
Vibe is Building in Southfield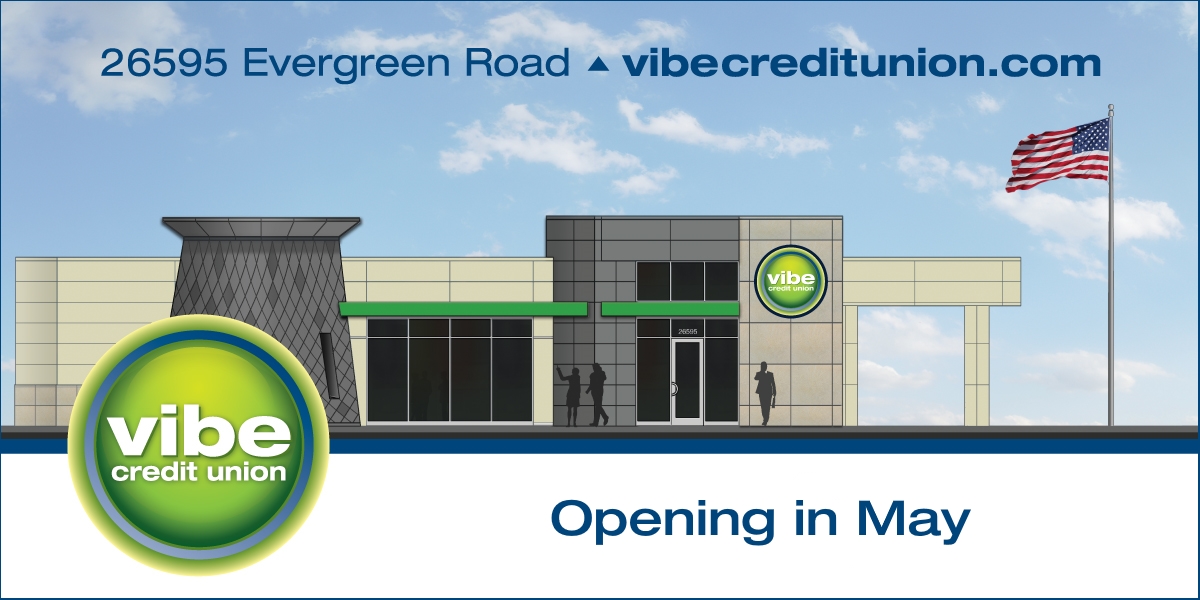 Vibe is happy to announce that they are building a new branch in Southfield and plan to move to the new location in May. They will open their doors and welcome members to the new, contemporary building located at 26595 Evergreen Road. The new branch will have a convenient drive-thru and ATM.
Vibe first moved to Southfield in 1982, and today now knows the importance of reinvesting in Southfield to help revitalize the community. By planting deeper roots, it shows their commitment to staying in the area and providing members with an even better place to do business.

Alpena Alcona Area Credit Union Host Tiger Branch Remodel Open House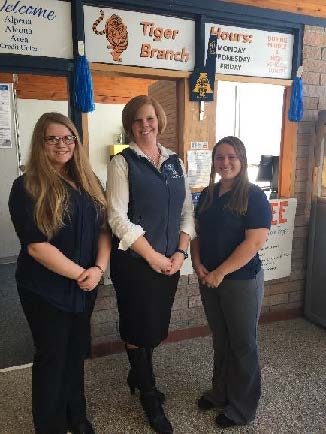 Alpena Alcona Area Credit Union (AAACU) is excited to announce the remodel of its Tiger Branch.
The Tiger Branch is a student-run branch located in Alcona Community Schools that has been in operation for 21 years and recently underwent its first remodel since opening. Tiger Branch Supervisor, Stacey Hall and Tiger Branch student employee's, Melayne Odell and Mindy Mendyka unveiled the newly renovated branch during Alcona Community Schools parent/teacher conferences. The branch has been painted and outfitted to match the school's colors of blue and gold giving it a much needed update.
The student run branch is open three days a week during lunch hours allowing students and faculty at Alcona schools a convenient location to handle all their financial needs. It also allows student employees a chance to educate fellow youth on financial literacy and the importance of saving at a young age.
Go to main navigation