Kellogg Community Credit Union Supports the United Way of Battle Creek and Kalamazoo
Kellogg Community Credit Union (KCCU) and its employees proudly pledged $12,000 to the United Way of the Battle Creek and Kalamazoo Region (UWBCKR). KCCU employees contributed $6,000, and the Board of KCCU generously agreed to match their funds dollar for dollar for a total contribution of $12,000.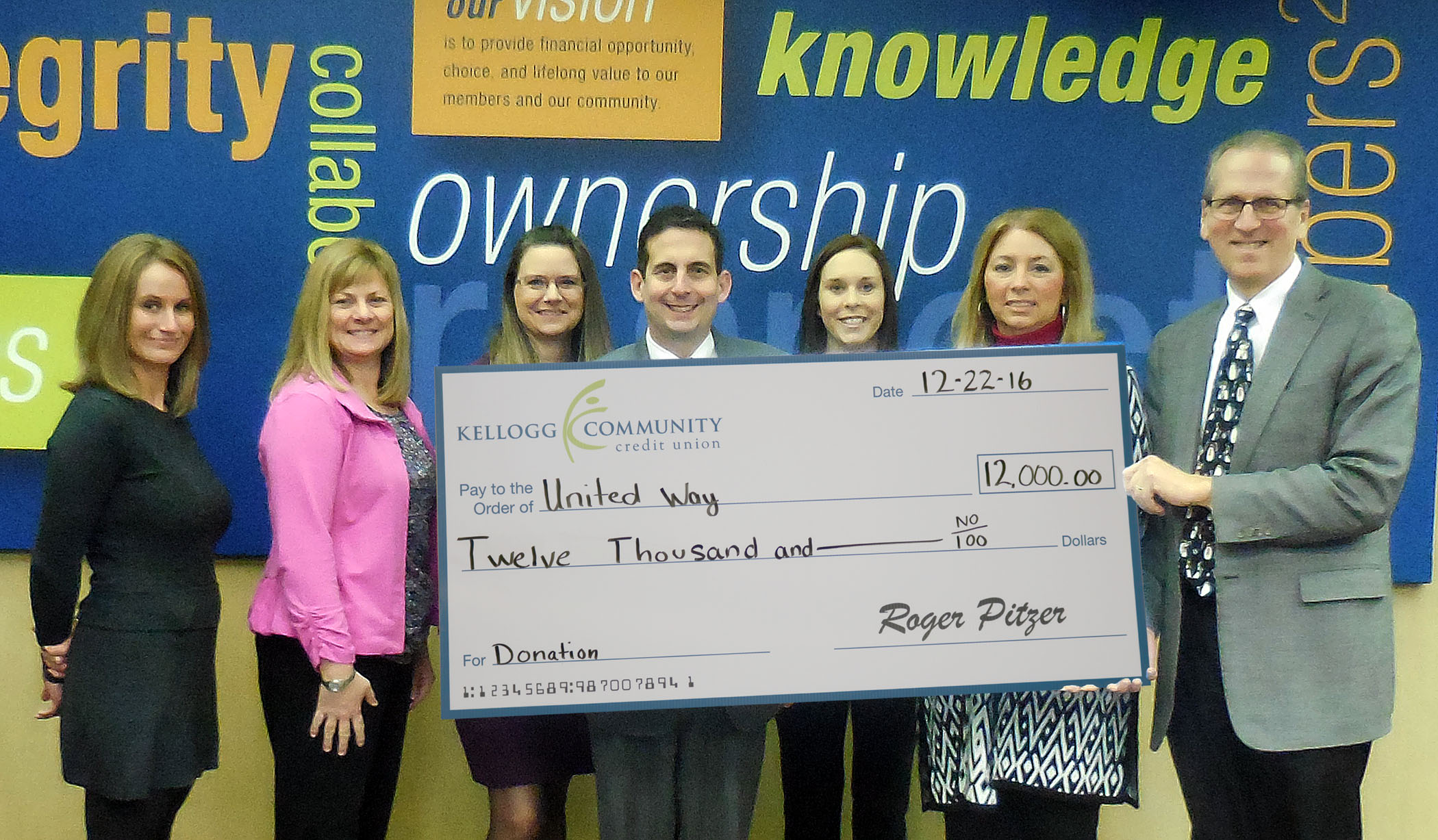 "Our employees truly care about our community and serving those in need," says Jessica Bissenden, Human Resource Generalist and United Way campaign leader at KCCU. "I couldn't be more proud of the kindness and generosity of our staff and Board of Directors."
The United Way is a non-profit organization committed to raising resources for families and agencies in need. KCCU's goal of providing financial opportunity and lifelong value to its members and the communities in which they serve directly coincide with UWBCKR's goals to advance the common good by creating opportunities for a better life for those in the same communities.
"There are many people and local agencies who are currently dealing with economic hardship, so the United Way's resources are vital to our community," said Tracy Miller, CEO of Kellogg Community Credit Union. "Supporting local charities has always been a priority of KCCU and we value our partnership with the United Way and are proud to provide our support to help make our communities stronger."
"The generosity of Kellogg Community Credit Union and its employees means more kids succeeding in school, more people becoming financially stable, more families getting healthy, and more people getting their basic needs met," said Rob Wagley, Associate Director of Corporate Relations at UWBCKR. "At United Way, we deeply appreciate Kellogg Community Credit Union's support as we Change The Story together in our region."
Go to main navigation