Arbor Financial Credit Union's Caring Committee Donated More Than $3,750 to Local Charities in 2016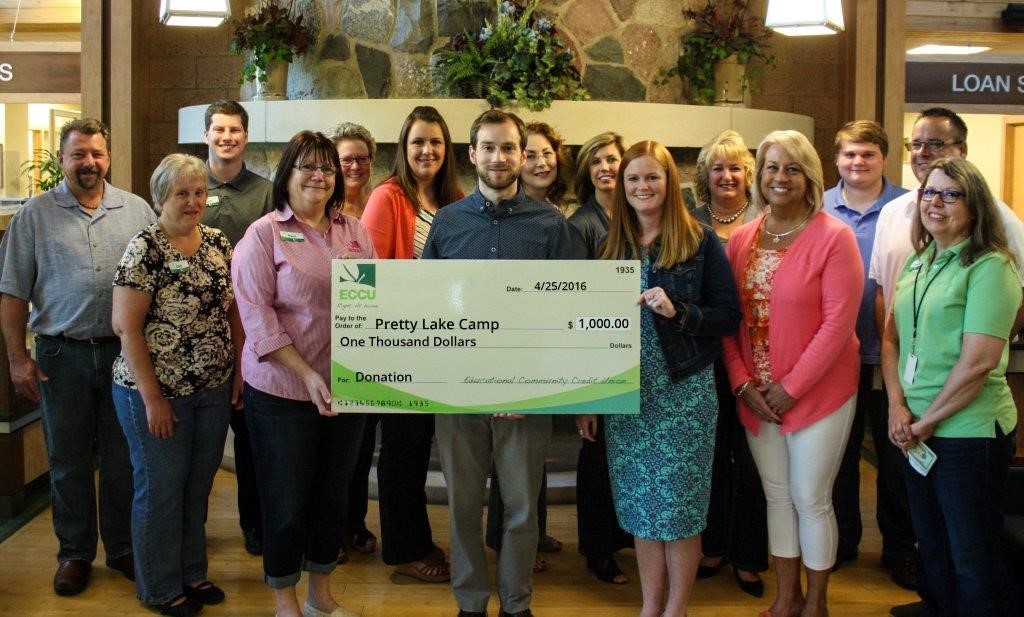 Arbor Financial's Caring Committee is comprised of eight staff volunteers who coordinate the annual fundraising efforts among the credit union's 120+ employees that ultimately benefit four handpicked local charities. Through "Casual For A Cause" jeans days, Arbor Financial staff raised a total of $3,750 in 2016 for four local organizations.
YWCA received $1000 along with personal care items which go to helping hundreds of women and children in the community. The YWCA of Kalamazoo is dedicated to eliminating racism, empowering women and promoting peace, justice, freedom and dignity for all. Learn more at ywcakalamazoo.org.
Open Doors Kalamazoo received ten shower kits for residents along with a $1,000 donation from Arbor Financial that was used to help fund their Bountiful Breakfast and Resident Tours. The Bountiful Breakfast is their fall fundraiser and open house, and a great way to learn more about Open Doors to see what they do first-hand. After a wonderful breakfast, participants could enjoy tours of their residences. Learn more at opendoorskalamazoo.org.
Generous Hands, Inc received $750 and a donation of healthy snacks for their Friday Packs Program. The Friday Pack Program provides backpacks of food each Friday to children at risk of hunger over the weekends. Children who suffer from hunger can experience serious health problems. Friday packs have been so effective in meeting their needs that they are now in all five schools in the Vicksburg District. Learn more at generoushands.org.
Pretty Lake Camp was the recipient of $1,000 and a collection of outdoor games and toys, along with some personal care items to use for their cost-free summer camp for at-risk youth from the Kalamazoo area. Pretty Lake's mission is to provide adventure education and outdoor experiences that change lives and improve the community. Learn more at prettylakecamp.org.

We're proud of our generous and caring staff and look forward to what 2017 brings to our local community! For more information, visit arborfcu.org.
Go to main navigation