Advia Credit Union Staff Volunteer More Than 400 Hours to During Holiday Season
Advia Credit Union is helping to make the season a little brighter by collecting toys through a Salvation Army Angel Tree Campaign.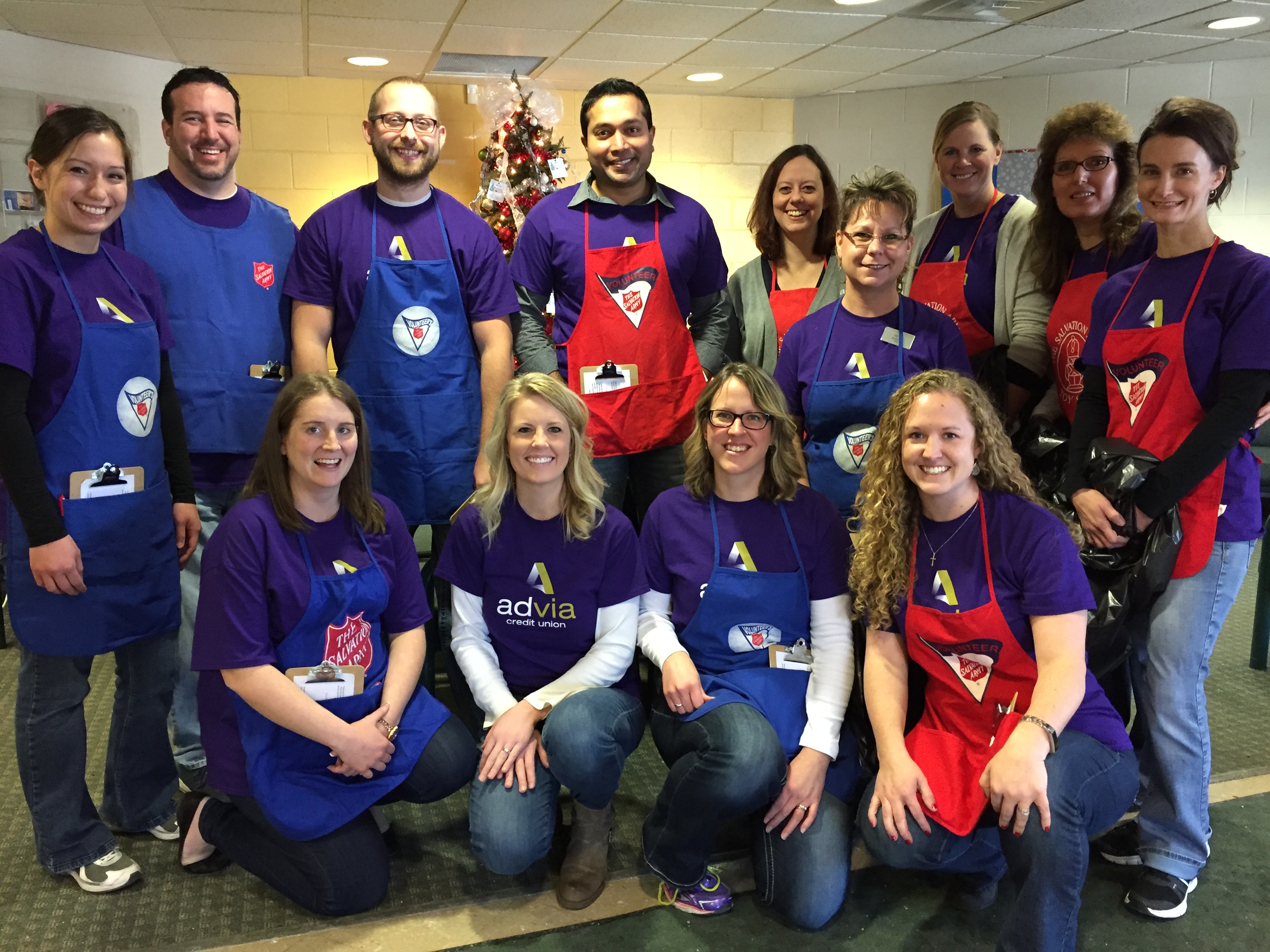 In December, Advia staff delivered nearly 1,000 toys to seven Salvation Army sites. The toys were donated by its members and employees through an Angel Tree campaign, which offered toy tags in the lobbies of its 26 branches in Michigan, Wisconsin and Illinois. The credit union then organized 4-hour shifts for over 90 Advia staff who volunteered more than 400 hours at the Salvation Army Toy Shops, where they stocked toys, helped parents choose toys for their children and helped carry them to their vehicles.
"The opportunity to serve others and to give of myself and my time was as much of a blessing to me as I'm sure it was to those whom we served," says Ashley Beck, a digital channel administrator with Advia. "For me, it really put into perspective the true meaning of Christmas."
In 2015 Advia introduced a new Staff Advia ACTION (Advancing Community Ties In Our Neighborhoods) Volunteer program that encourages its employees to take paid time off from work to volunteer at charities of their choosing. The credit union is committing 8,500 paid hours for its full and part time staff to support community organizations per year.
The volunteer program has been embraced by Advia employees. "The Advia ACTION Volunteer program is amazing," says Karelyn DeBoer Meert, accounting specialist, who used 21 ACTION hours at four different events throughout the year. "Working for a company that cares about the community, where their employees live and work, gives me a huge sense of pride. Also, volunteering with your coworkers gives you unity and builds relationships and memories with each other."
Go to main navigation