Dort Federal Credit Union Announces 2017 Scholarship Program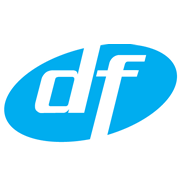 The Dort Federal Credit Union Board of Directors announces the start of the 2017 Student Scholarship Program, which will award seven scholarships in the amount of $1,000 each to graduating high school seniors or current college students seeking to continue their education.
"Dort Federal sees these scholarship awards as an investment back into our communities," said Douglas Kidd, Chairman of the Board of Directors. "We are thrilled to assist seven well-deserving recipients on their journey to success," he added.
Eligibility requirements for the scholarship include the applicant being a Dort Federal Credit Union primary account holder with a membership opened on or before March 3, 2016, and a 2017 or earlier high school graduate with a minimum 2.5 GPA. Applicants must also submit transcripts, letters of recommendation, and a brief essay describing what the credit union philosophy "People Helping People" means to him or her.
The deadline for submitting an application is March 3, 2017. For complete eligibility requirements and to apply, visit the Dort Federal Credit Union website.
Go to main navigation