OMNI CCU Tops CU Journal's 'Best Credit Unions to Work For'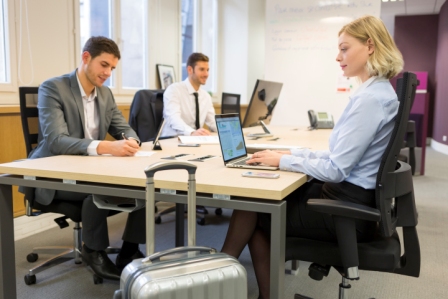 OMNI Community Credit Union in Battle Creek was ranked number one in the nation on the Credit Union Journal's third annual Best Credit Unions to Work For list.
OMNI was ranked first among credit unions across all asset sizes in the nation. Several factors went into determining the winners, including a confidential employee survey that accounted for 75 percent of the score. Other considerations included volunteering, including employees in decision-making and company perks.
"There's no better measurement of being a desired employer than employee testimonials," stated OMNI CEO Ted Parsons. "I am pleased beyond words to know that our staff members are so content. We have amazing people working for us and they deserve the best we can give them."
Included in the reasons OMNI employees love their jobs are the credit union's annual Team Enrichment Day and providing excellent opportunities for advancement.
Read the full article on the Credit Union Journal website.
Go to main navigation