Credit Unions Well Represented After Last Week's Election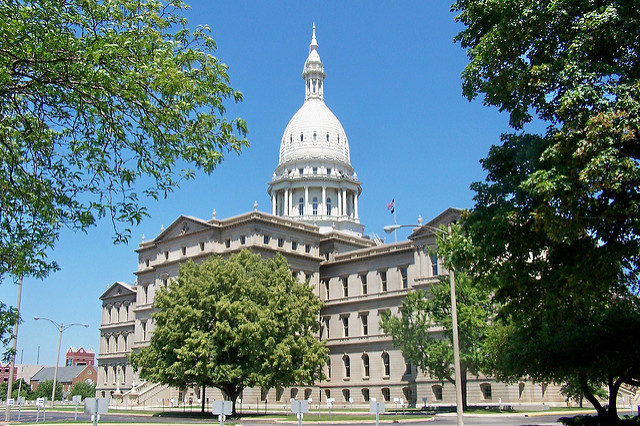 As your state trade association, the MCUL and CUNA are non-partisan. Credit unions have strong support on both sides of the aisle in Washington, D.C. and in Lansing. Regardless of our individual political views, our industry is united on an agenda for credit unions with the new Congress and the Trump administration. With a victory for President-elect Trump, a new path will be set and your trade associations will be working to advance our federal legislative priorities in 2017 with the new administration.
The MCUL and CUNA did exceptionally well in last week's election in terms of how our endorsed and supported candidates prevailed in their individual races. This gives credit unions a great foundation to build upon as we advance our legislative agendas in Washington, D.C. and Lansing.
In Michigan's congressional races, the MCUL made endorsements in 13 of the 14 U.S. House seats. 100% of the MCUL's endorsed candidates were successful in their respective election. Additionally, the MCUL's 2014 federal lawmaker of the year, Congressman Tim Walberg, won re-election in a hotly contested race. Two new members join Michigan's congressional delegation due to the retirements of Congressman Dan Benishek and Congresswoman Candice Miller. MCUL endorsed candidate Paul Mitchell was elected to represent the 10th district, and Lieutenant General Jack Bergman was elected in the 1st district. League staff as well as our grassroots member advocates met with each candidate. The MCUL looks forward to working with these new members in the next Congress. Nationally, CUNA had significant success as well. Together the CUNA/League system and CULAC contributed to 364 candidates, 96% of which were elected. Key victories included Senate wins by Pat Toomey (R-PA), Rand Paul (R-KY) and Roy Blunt (R-MO) and House victories by Rick Nolan (D-MN) and David Valadao (R-CA).
At the state level, the MCUL's focus was on the 110 state house seats that were up for election. Heading into the election, the democrats were expected to cut into the 63-47 majority currently held by the republicans. Due to the strong showing by President-elect Trump, the expected democratic gains never materialized. This was most evident as republicans managed to sweep most of the battleground seats around the state. Endorsed republican candidates such as Holly Hughes (R-Montague), Diana Farrington (R-Utica), John Bizon (R-Battle Creek), and Brandt Iden (R-Kalamazoo) all found their path to victory at the end of the night. In one of the most unexpected results democratic incumbent Bill LaVoy (D-Monroe) was unseated by Joseph Bellino, Jr. (R-Monroe), representing the lone general election loss of an endorsed candidate. Overall our endorsed candidates won in 98% of the seats where we made a general election endorsement.
With the republicans maintaining majority and current Speaker of the House Kevin Cotter term-limited out of office, Representative Tom Leonard (R-DeWitt) was elected as the next House Speaker. Representative Leonard has been a strong supporter of credit unions and we look forward to working with him in the 2017-2018 session. On the democratic side, Minority Leader Tim Greimel (D-Auburn Hills) announced he was not seeking this position in the next session. Representative Sam Singh (D-East Lansing) was elected as the next Minority Leader. We look forward to working in a bipartisan fashion with both incoming caucus leaders to promote the credit union difference in Lansing.
Additionally, two Michigan credit union officials were victorious in their respective elections this past Tuesday. Julie Alexander, board member of American 1 Credit Union in Jackson, was successful in her bid to be the next State Representative in the 64th House District. Mark Richter, President and CEO of First United Credit Union in West Michigan, was successful in his bid for the Jenison Board of Education.
Go to main navigation