West Michigan Credit Unions Participate in Regulator Roundtable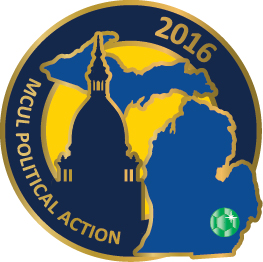 West Michigan credit unions had the opportunity to ask their regulators questions on Oct. 31 at Adventure Credit Union in Grand Rapids. The session included Office of Credit Unions Director John Kolhoff and Assistant Director Leanne O'Brien from the Department of Insurance and Financial Services, and Regional Supervisors Jason Schultz and Martha Powell from the National Credit Union Administration.
Credit unions were encouraged to submit questions in advance as well as hold a dialog during the roundtable. Hot topics regarding internal fraud, cybersecurity, and the CFPB's actions against Navy FCU were discussed.
The next roundtable will be held in Traverse City for northern Michigan credit unions on Dec. 7. More information on this event will be coming soon. If you have any questions regarding regulator roundtables you can contact Senior Regulatory and Legislative Affairs Specialist Sarah Stevenson or Regulatory and Legislative Affairs Specialist Melissa Osborn.
Go to main navigation