Marshall Community Credit Union Employees Work to Win Funds
Marshall Community Credit Union (MCCU) is participating in the second annual Love My Credit Union® Campaign, a video contest that awards tens of thousands of dollars to charities nationwide based upon votes from consumers. This year, MCCU has produced a video to benefit Marshall United Way. The video can be viewed and voted on by visiting here.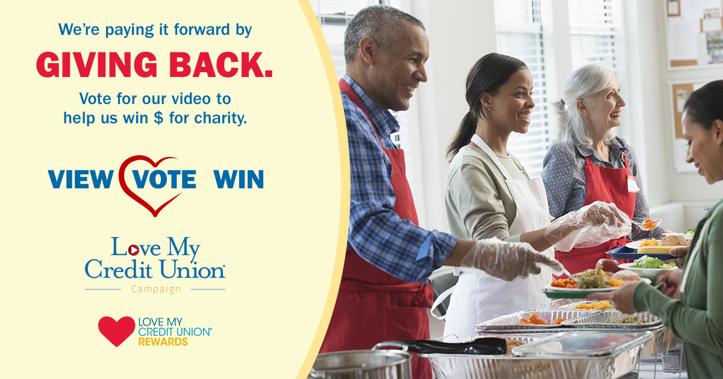 Videos with the most public votes can win up to $21,000 for their charity of choice. The official contest will run from October 1 to December 16, 2016, and monthly winners will be determined by most public votes. By the campaign's conclusion in December, a total of $122,500 will have been donated to selected charities throughout the country.
"Credit unions have always been unique from other financial institutions. They're dedicated to wholly serving their communities, not themselves," said CU Solutions Group Chief Executive Officer Dave Adams. "We're excited to once again partner with the Credit Union National Association and Love My Credit Union® Rewards on this campaign. There's truly no better way to promote the credit union difference than to show real impact on real families and real communities."
In the 2015 inaugural campaign, 132 credit unions across 35 states submitted videos and more than 426,000 public votes were cast. As a result of public participation in 2015, $105,000 was donated to local charities on behalf of nine winning credit unions.
Go to main navigation