In Brief...
Ossineke Branch Defends Their Title for a Second Year to Win Ossineke's "Paint the Town Purple" Contest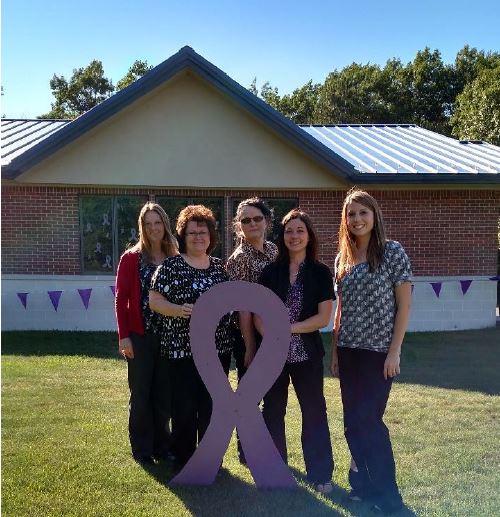 Alpena Alcona Area Credit Union's Ossineke branch won Ossineke's Paint the Town Purple contest for the second year in a row.
AAACU's Ossineke branch competed against many other local businesses and community members in a spirit competition to prepare the community for the Relay for Life event. Community members decorated the outside of their homes and business to help bring awareness of the event and have a little fun.
This is the second year in a row AAACU's Ossineke branch has won the spirit award. Branch manager Jamaican Bygden was extremely proud of the team for all their hard work and hours spent decorating the building.
MCCU Helps Local Elementary School Teacher
Marshall Community Credit Union (MCCU) recently donated $400 to Walters Elementary School through the school's mini-grant program. First grade teacher Michelle Rupp, submitted the application for the money to be used to buy new book boxes for her classroom to allow students to store reading material. The boxes which are each able to store about a week's worth of reading material help students learn responsibly and organizational skills, according to Rupp.
In other MCCU news, the credit union is holding a Member Appreciation Event on Oct. 7 from 11 a.m.–2 p.m. at both MCCU facilities located at 839 West Green Street in Marshall and 1157 East Michigan Avenue in Battle Creek. Community members are encouraged to stop by for a free hot dog lunch, and a chance to win one of four $50 Visa gift cards!
Scott Williams, Community Alliance Credit Union COO, Retires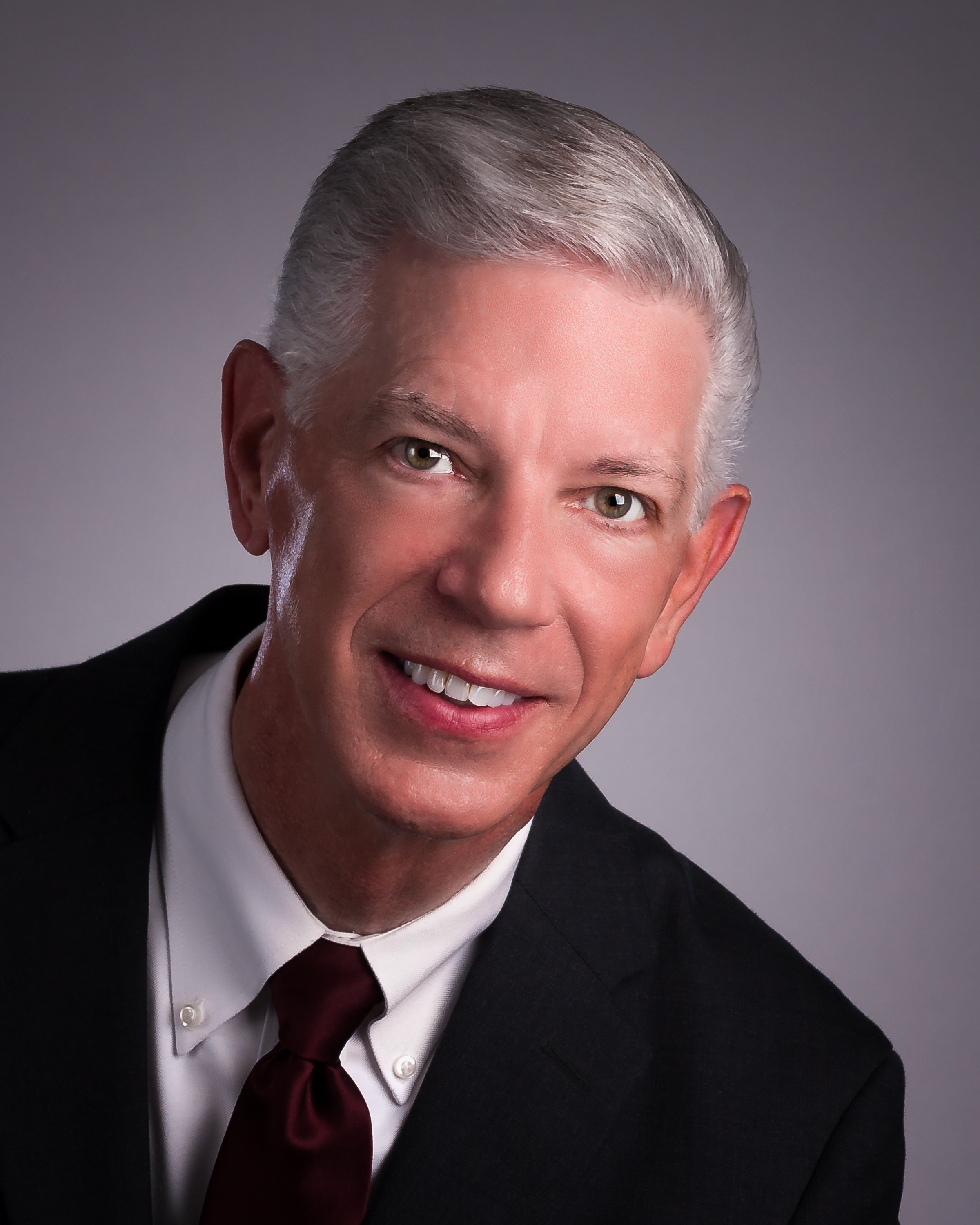 Scott Williams retired from Community Alliance Credit Union in early September after a longstanding career as an advocate of the credit union movement. He collaborated with many coworkers and non-coworkers throughout his time.
Scott most recently served as chief operating officer for Community Alliance. In this capacity, he oversaw marketing, branch operations, lending, collections and business development. He was also charged with implementing business strategies and tactical plans to promote the growth and profitability of the credit union. During the past nine years at Community Alliance, Scott won a number of marketing awards including several CAMEO's for credit card growth. He also served as the chairman of the MCUL's CULink brand advertising campaign and CUES conference committee for the Future Summit.
Scott graduated from Michigan State University and later received an MBA from the University of Michigan with a major in marketing. During his 28 years in retail financial services, Scott worked in many different positions for a number of local banks and credit unions.
Scott is an avid golfer and resides in Farmington Hills, with his wife Pam, their two sons, and Petey the dog.


Advia Credit Union Holds School Supply Drive to Benefit Local Communities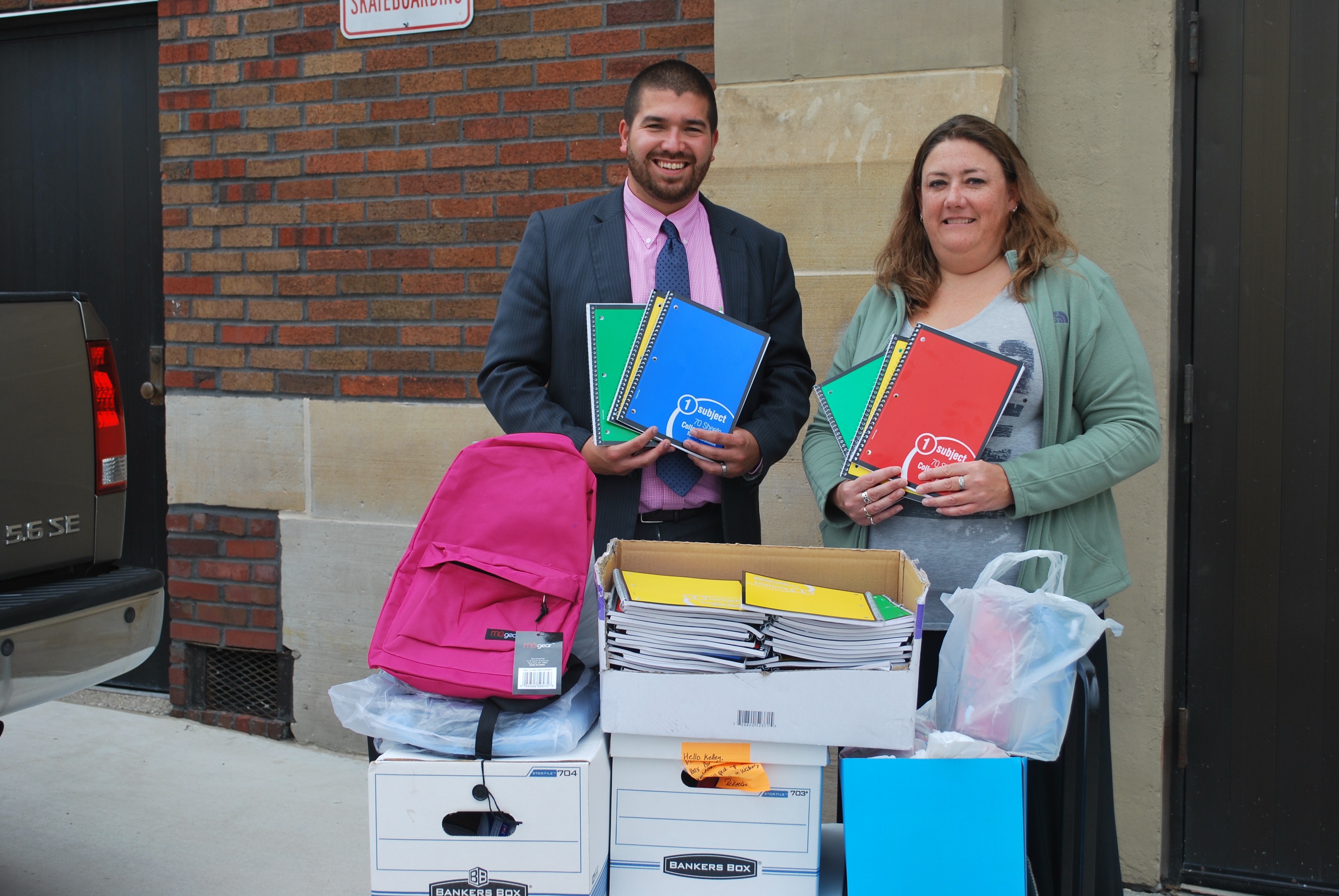 Highlighters, colored pencils and index cards are just a few of the school supplies collected through Advia Credit Union's recent School Supply Drive to benefit schools and students in the communities Advia serves.
Advia promoted the two-week drive through social media, branch posters and targeted email blasts to its 400 staff and 130,000 members in Michigan, Wisconsin and Illinois. Members and staff responded by piling the branch collection tables with pens, bright pink backpacks, camouflage patterned pencil cases and more.
Advia branch managers are donating the supplies to school districts where branches are located.
Monica Poucher is a Homeless Liaison Specialist with the Kalamazoo Public School District and one of the Supply Drive school recipients. She says the supplies are very much needed and will be put to good use. "With nearly 1,000 students in the district who are currently homeless, the supplies will be distributed to our students who need them most," she states.
Parchment English teacher Nancy Looper says that the donated school supplies allow low income students to enter a new school year on an even playing field. "So many of our students can really use the supplies," she says. It's important for schools to have this community support because that tells us that education is important to businesses like Advia."


Ground Breaking Celebrated for Honor Credit Union in St. Joseph
Honor Credit Union officially broke ground on its new location at 2712 Niles Avenue in St. Joseph last month. Alongside the Cornerstone Chamber of Commerce, Honor team members celebrated with the community the first shovel of dirt that will eventually become the new 6,000 square foot retail branch providing members an even more convenient place to meet their financial needs.
The member experience was kept top of mind as the branch look and feel was being designed with architect Jeff Klymson of Collective Office. With improved accessibility, including expanded drive-thru lanes, members can expect a comfortable and welcoming place to conduct financial business. The build is being led by contractor E.C. Moore and is slated to be complete mid-2017. The existing branch location at 2720 Lakeview Avenue will remain accessible to members until the new branch is complete.
"On behalf of the entire St. Joe branch team, we could not be more excited for the move to Niles Avenue and the increased convenience it will bring our members," commented Tanya Urias, Honor's St. Joseph branch manager. "We are committed to this community and look forward to serving St. Joe from a more accessible and updated space."


In Memoriam: William Belaney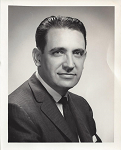 Credit union marketing pioneer William Belaney passed away at the age of 89 due to complications suffered from a fall. In 1959 Bill Belaney joined the staff of General Motors Truck & Coach Federal Credit Union in Pontiac (later changed to T & C FCU and now known as Genisys CU).

He was a full time Public Relations Director, the first person in the U.S. to serve in the full-time capacity of promotion, education and public relations. During this time he served as an advisor to credit unions on both state and national levels.
Belaney was a speaker at numerous League annual meetings from coast to coast and several provinces in Canada. Belaney worked with others in the late 60's on a credit union group project that later became known as the Credit Union Executive Society (CUES).

In southeast Michigan, he served as President of the Oakland County Chamber of Commerce and President of the United-Way of North Oakland County and served on boards of numerous civic groups, credit unions and social service agencies.

Bill is survived by his loving wife, Marge, of 63 years of Naples, FL, daughter Susan Belaney (Michael Kage), Madison Heights, MI and son Curt Belaney (Dorothy Heathcote), Rochester Hills, MI.
Go to main navigation