Submit Now for a MCUL/MCUF Award
The Annual Convention and Exposition is one of our favorite times of the year because it gives us a chance to honor the people who are making a real difference in the Michigan Credit Union movement.
Do you know a friend or colleague who deserves to be honored with a MCUL or MCUF award?
Nominations for the 2017 annual awards are open now and being accepted through Oct. 21.
The categories for the MCUL Awards include:
Distinguished Service
Outstanding Credit Union of the Year
Credit Union Professional of the Year
Young Professional of the Year
Credit Union Youth Advocate of the Year
Chapter Effectiveness
Innovation
The categories for the MCUF awards are:
Award for Excellence in Consumer Education
Credit Union Community Volunteer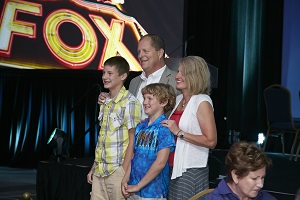 For inspiration check out this video below featuring last year's Professional of the Year, Honor Credit Union CEO Scott McFarland. McFarland started his career as a teller in college and worked his way up to the CEO spot at Honor. His colleagues and community members say he excels at building relationships.
"If you had to pick a middle name I would say it's Scott Relationship McFarland," said Mary Jo Tomasini, a fellow community leader.
Award winners will be honored at the 2017 Annual Convention & Exposition (AC&E) in Grand Rapids. If you have any questions, contact Kathryn Hall at kathryn.hall@mcul.org.
Go to main navigation