Award Nominations Opening Soon for MCUL & MCUF Awards
It's that time of year again! Time to nominate a credit union friend or colleague who deserves to be honored for his or her contributions to our industry and communities.
The MCUL and MCUF Honor Awards acknowledge credit union professionals who show dedication, innovation and integrity. Nominations for the 2017 annual awards will be accepted starting Sept. 19 through Oct. 21.
The categories for the MCUL Awards include:
Distinguished Service
Outstanding Credit Union of the Year
Credit Union Professional of the Year
Young Professional of the Year
Credit Union Youth Advocate of the Year
Chapter Effectiveness
Innovation
The categories for the MCUF awards are:
Award for Excellence in Consumer Education
Credit Union Community Volunteer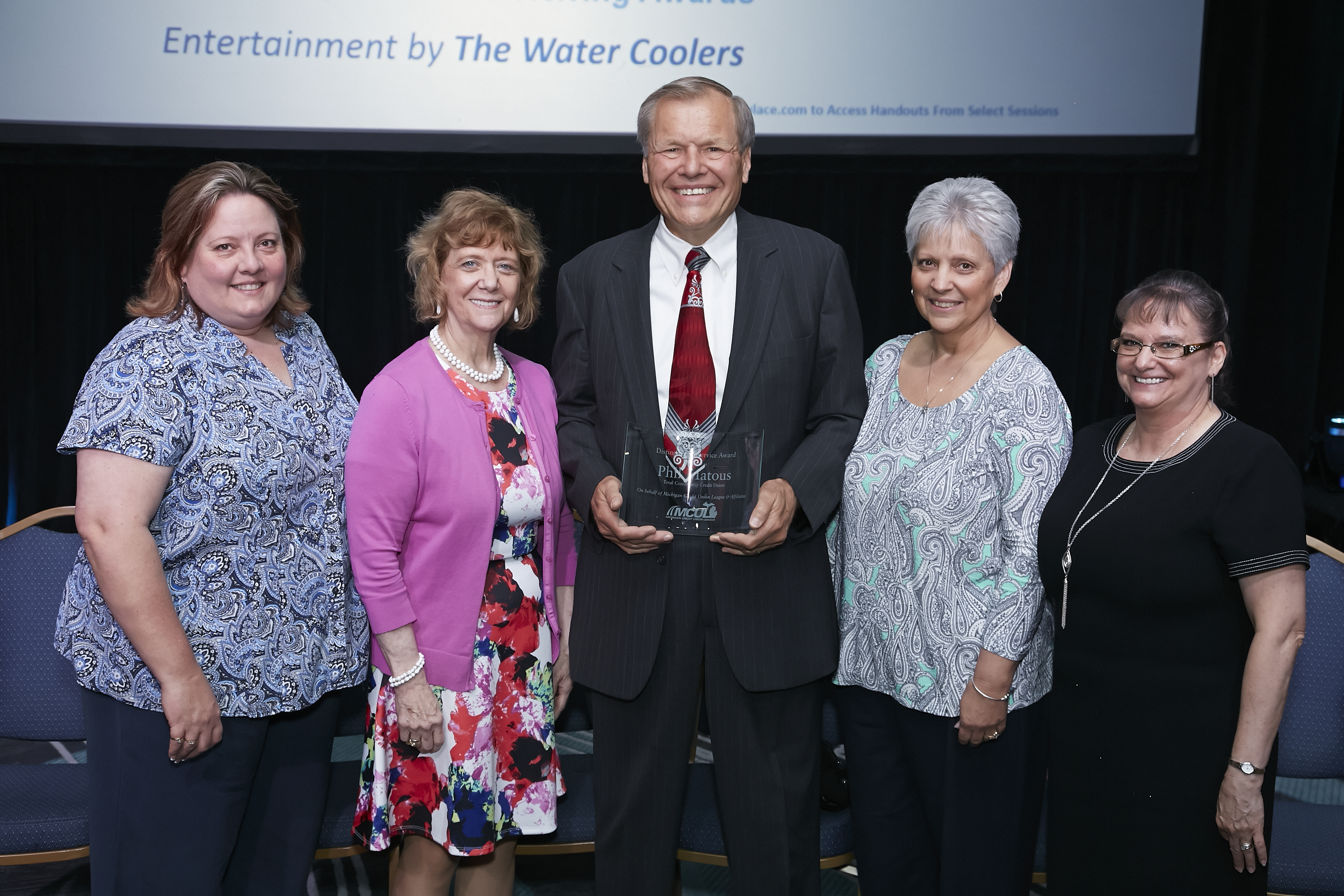 This year, Phil Matous, former CEO of Total Community CU, received the 2016 Distinguished Service Award. His legacy serves as an outstanding example of advocacy in action, as well as his compassion and devotion to serving his members.
"Phil is probably the most high moral character person I've ever met. I think he's probably more of an influence on me and hundreds of other credit union family members than he even realizes," said Monroe County Community CU CEO Mike Newman. "He really gets it, and lives the credit union philosophy of 'people helping people.'"
The Michigan Credit Union Foundation also recognizes exemplary credit union professionals through the Award for Excellence in Consumer Education and the Credit Union Community Volunteer Award.
Also this year, Michael Balls of Waginas CU not only received the Credit Union Community Volunteer Award, but he was also formally recognized for his impact on his community through a legislative tribute. Additional information and nomination criteria for the MCUF awards can be found here.
The award winners will be honored at the 2017 Annual Convention & Exposition (AC&E) in Grand Rapids. If you have any questions, contact Kathryn Hall at kathryn.hall@mcul.org.
Go to main navigation