Five Habits of the Most Productive Leaders to be Revealed by Harrington
Great leaders come from all backgrounds and have all levels of experience, but industry consultant Tim Harrington has met thousands of credit union leaders--including many of the best, and some of the worst.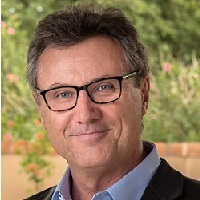 Harrington will be one of three speakers at the upcoming MCUL & Affiliates' new Intentional CU Leadership event, where he will share "Five Habits of the Most Productive Leaders" based on the insights he has gathered from his experience consulting with corporate leaders from across the country.
Taking place at the Downtown Market in Grand Rapids, Harrington will be joined by industry experts Mark Arnold and Kevin Smith who will be addressing "Morphing Into a Mentor" and "Change Agent Leadership" respectively. Each speaker will give an 18-minute presentation in the morning and attendees then decide which to follow and work with for the balance of the day.
The event takes place Sept. 28, with pre-event activities the evening of Sept. 27. It has been restructured to boast a new format, a new setting and new choices for participants. Hotel rooms are being held at the nearby Amway Grand Plaza Hotel until Sept. 6.
Go to main navigation