Making Millennials "Share": Workshops for Building Strategy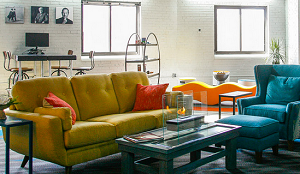 Facebook and other social media platforms have created a quick and convenient way for Millennials (and everyone) to recommend products and services ranging from dentists and manicurists to automobiles and restaurants and so much more! So what does it take to build the type of loyalty to get Millennials to recommend a credit union?
During workshops being conducted this July by MCUL & Affiliates and Canidae Consulting, attendees will delve into the steps of building awareness, familiarization and personalization that are required to earn "shares"–and not just virtually. Jim Kasch will lead the workshops, having had more than five years of experience as CEO of Darden Employees FCU developing strategies, products, services and delivery channels to serve Millennial members. Kasch recently spoke to much success at the League's Annual Convention and Exposition.
Attendees will learn how to raise considerable awareness among potential young members without technology, as well as effective ways for employees to sell to Millennials.
CEOs, marketing executives, member service leaders and anyone else interested in establishing a Millennial strategy are encouraged to attend the Getting Younger: Attract, Serve and Retain Millennial Members! workshop. The one-day event takes place Tuesday, July 19 at GO Where Meetings Matter in Ann Arbor and Thursday, July 21 at the Think Space in Lansing. Registration is $599 for the first attendee and two or more registrants are just $450 each.
Go to main navigation