New and Improved Contact Magazine Debuts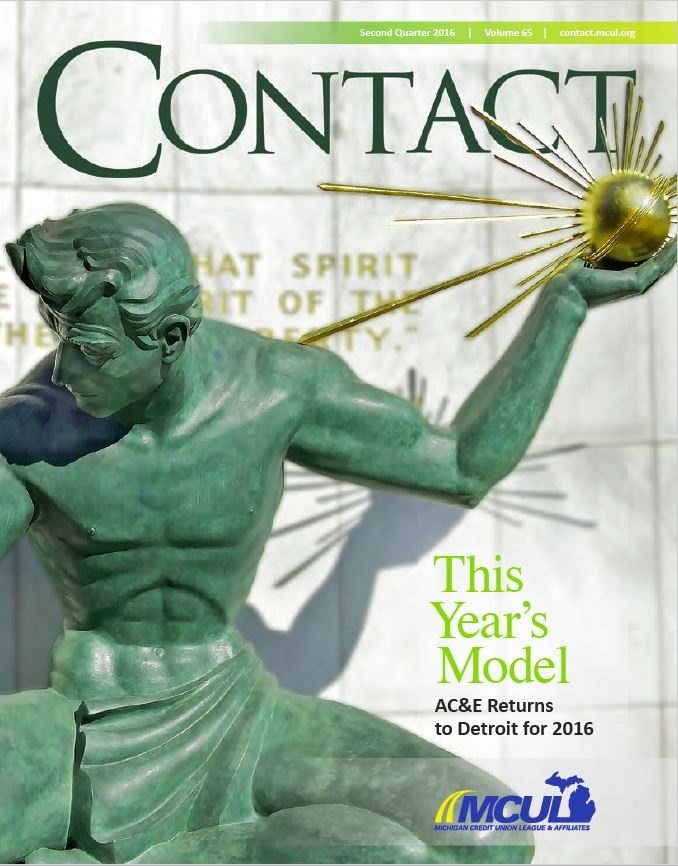 With a fresh new look and a focus on the unique role credit unions play in Detroit, a brand new issue of MCUL's Contact magazine is now available online.
This issue, timed to coincide with MCUL and CUSG's Annual Convention and Exposition (AC&E), boasts a modern layout akin to that of Time or Real Simple, yet still stocked with all the quality credit union news that readers expect from Contact. Along with a cover story on why AC&E keeps attendees coming back year after year—even decade after decade—you'll find a history of credit unions in Detroit, profiles of some of AC&E's most exciting speakers, a feature on how credit unions are helping revitalize the Motor City, and much more.
Print copies are already in the mail to subscribers, or you can read it online right now by clicking here.
Go to main navigation