It is Time to Register for Collector's Training School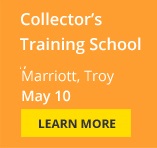 MCUL & Affiliates and the Collection Consortium will be hosting the 2016 Collector's Training School with a focus on CFPB topics.

Nationally recognized attorney John H. Bedard, Jr. will be providing an update on the latest about what the CFPB is doing to regulate the collections process. The session will also cover intricacies of the Electronic Funds Transfer Act and how to properly process recurring payments.

The event will be hosted at the Marriott in Troy near the Somerset Collection Mall, from 9 a.m.-4 p.m. Registration is $169 per person, which includes a continental breakfast beginning at 8:30 a.m. and lunch.
Go to main navigation