United Federal Credit Union Partners with United Way to Provide Running Shoes for Local Girls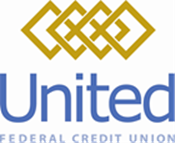 United Federal Credit Union (UFCU) and United Way of Southwest Michigan are teaming up to make sure the 900-plus participants in this year's Girls on the Run (GOTR) 5K are well equipped to cross the finish line.
The life-changing GOTR program for 3rd through 8th graders combines training for the 5K with lessons that inspire girls to become independent thinkers, make healthy decisions and enhance their problem-solving skills. Many of the girls who participate are unable to afford the running shoes, which are not only key to physical performance, but also provide a psychological boost.
UFCU is serving as the presenting sponsor of United Way's GOTR program in Berrien County for the fourth consecutive year. This year, UFCU branches will also serve as collection points for donations to help pay for running shoes for the girls. The Your Change Can Make a Difference shoe drive started Friday, April 1.
"We believe in making sound investments and that includes investing in people. That is why we support Girls on the Run," says UFCU CEO/President Terry O'Rourke. "In preparing themselves to complete a 5K event, the girls set goals, work hard and ultimately learn that anything is possible. It is more than a run. It's about building self-esteem and showing them how much they are valued."
United Way has received many grants and donations to help offset the cost of the shoes over the years. However, the number of participants has expanded from 200 in its first year to more than 900 this year, increasing the cost exponentially. This year's price tag for shoes exceeds $41,000.
"The goal of this program is to create a lifetime commitment to healthy choices and positive lifestyles," says United Way of Southwest Michigan President Anna Murphy. "We appreciate any sort of donation made to the shoe drive, whether it be through donating your spare change or visiting the United Way of Southwest Michigan website to contribute online. We also invite the community to participate in the 5K by running alongside the girls or signing up to volunteer."
More than 2,000 people participated in last year's GOTR 5K in Berrien County, making it one of the largest runs in the county. This year's run takes place on Thursday, May 19 at 6 pm. at the Berrien County Youth Fairgrounds, Berrien Springs. To register to run or volunteer, visit the United Way website.
To donate to the Your Change Can Make a Difference shoe drive, drop by any UFCU branch in Berrien County starting April 1. Branches are located at:
724 E Napier Ave, Benton Harbor
9097 US Highway 31, Berrien Springs
808 E Front St, Buchanan
123 Sycamore St, Niles
2100 S 11th St, Niles; 2819 S State St, Saint Joseph
5611 Cleveland Ave, Stevensville
Donations can also be made on the United Way website.
Go to main navigation