Understand the Millennial Perspective to Build Strategy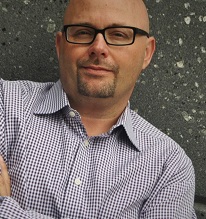 Three-fourths of Millennials are more excited about financial service offerings from Apple, Google and Amazon than from the banks. This is why it is important for credit unions to stop thinking about "banking" in the same old way and instead, think about it from the perspective of younger consumers.
This means making access to financial products and services painless, simple and price transparent (which means it's not as easy as just having Facebook and Twitter accounts). During two separate day-long workshops being offered by MCUL & Affiliates and facilitated by Jim Kasch of Canidae Consulting, credit unions will receive personalized attention to help them learn specific tactics to build a successful Millennial strategy.
Kasch was the founding CEO of Darden Employees FCU in Florida, which caters to a Millennial demographic. Attendees will learn what Millennial members think about their credit unions and use this information to base changes to the way products are structured in order to attract younger members.

CEOs, marketing executives, member service leaders and anyone else interested in establishing a Millennial strategy is encouraged to attend the Getting Younger: Attract, Serve and Retain Millennial Members! workshop. The one-day events takes place Tuesday, July 19 at GO Where Meetings Matter in Ann Arbor and Thursday, July 21 at the Think Space in Lansing. Registration is $599 for the first attendee and two or more registrants are just $450 each.
Go to main navigation