LAFCU Board Names Patrick Spyke CEO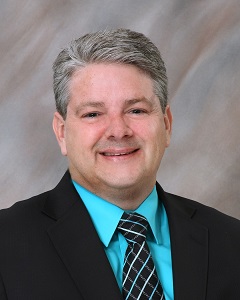 The board of directors of LAFCU has announced the appointment of Patrick Spyke to the position of CEO effective April 1, 2016, following the retirement of Robin Frucci.

Spyke, executive vice president at LAFCU since 2013, has 35 years of financial industry experience, 25 of which are in the credit union industry. His in-depth knowledge has been gained through working in many different functions including operations, regulatory compliance and government relations, sales and service, marketing, and as CEO at Parkside Credit Union in Livonia.

"Pat is the epitome of a great leader," said Harold Foster, chairman of LAFCU's board of directors. "His positive perspective and natural ability to build consensus and camaraderie among employees and local communities are assets for LAFCU and for mid-Michigan. His laser-like focus on improving member services will continue to strengthen LAFCU and the communities it serves."

Among Spyke's many achievements at LAFCU are the recent technology overhaul to improve the online banking experience and the implementation of interactive teller machines, a cutting-edge innovation in the credit union industry.

Foster said that Spyke is a visionary with staff, advocating mentoring and empowering employees to be problem solvers and to build on their strengths. Similarly, he is a strong proponent of taking an active role in building strong communities through relationships and donating time and funds to community causes and organizations.

"I look forward to continuing LAFCU's legacy of providing innovative, state-of-the-art member services and advocating for stronger communities through our philosophy of 'people helping people,'" Spyke said.

Spyke has also built relationships with elected officials and community organizations in the belief that having a "voice at the table" is key for credit unions to be in positions to resolve important community issues.

Spyke succeeds Robin Frucci whose credit union career spans more than 30 years. During Frucci's 11 years as CEO, LAFCU assets increased 34 percent, equity grew 54 percent and membership grew 11 percent to nearly 60,000. He oversaw changing LAFCU's federal charter to a state charter, enabling the expansion of its service geography from the tri-county area to 11 counties and the 2013 merger with Centel Credit Union, Owosso.
Go to main navigation