INSIDE Credit Union Compliance at Annual Convention and Exposition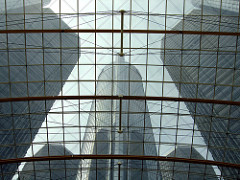 Insights, Networking, Solutions, Information, Direction, Examples -- INSIDE Credit Union Compliance is a one-day workshop being held on June 9 in conjunction with the MCUL & Affiliates 2016 Annual Convention and Exposition in Detroit. The training is ideal for operational, mid-managers, compliance officers and lending staff, and includes access to the AC&E expo hall, welcome reception and new "Corks for a Cause" networking event taking place the evening of June 8.
The agenda includes "What's on the Horizon? Proposed Rules/Rulemaking Agenda," "MCUA and FCUA Updates," a "Michigan State Law Update" that covers state laws impacting all credit unions, "How to Effectively Train Board of Directors: Bank Secrecy Act" and an optional session on "Getting the Most Out of League InfoSight Products."
Registration is $129 per person, and any credit union with a registrant signed-up for the full AC&E qualifies for one complimentary admission for another individual to attend INSIDE Credit Union Compliance at no charge. Anyone registered for the AC&E on Thursday, June 9 may also choose to attend the event as a breakout session for no additional charge.
The AC&E takes place June 9-11 at the Detroit Marriott at the Renaissance Center. Those in attendance on Thursday, June 9 may also choose to register for the Economic Issues Luncheon, which is ticketed for $43 per person.
Go to main navigation