In Brief...
Issue Update: SB 578

Credit unions are no longer required to provide mortgage applicants with copies of the Borrower's Bill of Rights and the Consumer Caution and Homeownership Counseling documents under legislation signed into law by the Governor on March 16, 2016. Instead, lenders are now required to distribute the CFPB's Home Loan Toolkit publication. Applicants for a mortgage are given a significant amount of paperwork to read and complete. The bill would eliminate some of the redundancies while preserving an avenue for individuals to know their rights and other information during the mortgage loan application process.


Greater Southwest Chapter Names New President

Educational Community Credit Union's (ECCU) VP of commercial lending, Kenny Leonard has been named the president of the Greater Southwest Chapter of credit unions.

Leonard joined ECCU in March of 2014 and touts 10 years of experience in the financial industry. His previous positions include VP of business development for Celtic Bank, VP and marketing manager of United Bank and Trust of Ann Arbor.

The 33-year-old is also the recipient of Credit Union Times' 2016 Trailblazer Award for Lending Officer of the Year.

Thumb Area Team One CU Branches Receive Accolades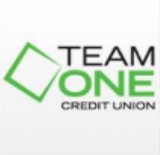 Team One Credit Union's three branches in the Thumb recently received honors for their service to their members and the community.

The Bad Axe branch of Team One CU was recently voted Best of the Best Financial Institution in the Huron County View Reader's Choice Awards.

The Sandusky branch was recently voted Business of the Year by the Sandusky Chamber of Commerce. The Credit Union will be recognized at the Annual Citizen of the Year Banquet on Saturday March 19th at Woodland Hills Golf Club in Sandusky.

The Team One Caro branch was voted #1 credit union in Tuscola County by Tuscola County Advertiser readers in their recent Reader's Choice Awards for 2016.


Saginaw Medical Federal Credit Union Announces New President/CEO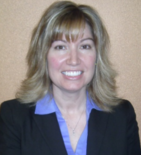 Saginaw Medical Federal Credit Union has appointed Laura A. Crase to the position of President/CEO effective March 7.

Thomas Hollerback, Board Chairman, commented, "We are extremely pleased to have Laura move into the role of President/CEO. Her proven leadership will help us to build upon our strengths and continue to foster our culture which is driven by member value, high integrity and a history of success."

Crase joined Saginaw Medical FCU as Chief Lending Officer in March 2015. She will replace Missey Kelly, who recently retired after 40 years as President/CEO of the credit union. Crase brings more than 20 years of experience in the credit union industry. Her areas of expertise include: branch operations, new product development, human resources and training, all areas of lending, commercial services and business development. She also managed her own successful insurance agency for more than five years prior to joining the credit union.

Crase is a Saginaw Rotary Club member and has been active in many charitable organizations and fundraisers. She is a graduate of the Credit Union National Association Management School and attended Baker College where she earned a bachelor's degree in business leadership.


Chapter Education Committee Hosts Dynamic Sales Seminar

On Feb. 16, 78 credit union employees attended the Greater Southwest Chapter of Credit Unions Education Committee's two-hour training event called "Dynamic Sales and Service Excellence" for Chapter Credit Union employees.

The class, which included speakers from five chapter credit unions, gave attendees the tools to become champions of service, with special focus on teaching how to improve the overall member experience, and tips on how to identify opportunities, overcome objections, and build relationships to improve the quality of service provided.

"Our goal is to provide quality learning opportunities for chapter credit union employees, drawing on the expertise of the Committee members," said Melissa Mullins, Financial Counseling Manager at Kalsee Credit Union and Chairperson of the Chapter Education Committee. "It was very rewarding to see the great turnout of employees and how well received this education event was by our chapter credit unions."


Michigan Business Connection Announces New Senior Credit Analyst


Michigan Business Connection (MBC) in Ann Arbor has hired Corey Moroni as a Senior Credit Analyst effective immediately.

Bill Beardsley, President/CEO of MBC noted, "We are pleased to welcome Corey. We feel his experience and education are a perfect fit for MBC's culture and we look forward to introducing him to our Michigan credit union family."

Corey joined MBC in Feb. 2016 as a Senior Credit Analyst. He is a graduate of the University of Missouri and the University of New Mexico where he completed a dual Master's degree program. Corey holds an MBA in Finance and a Master of Arts in Latin American Studies. Corey began working in the financial services industry in 2008 with Thornburg Investment Management. Most recently Moroni worked as a Credit Analyst with The First National Bank of Santa Fe and was based in Albuquerque, New Mexico. He officially joined the MBC team in February.


Lake Michigan Credit Union hires Donna Shene as Senior Mortgage Loan Originator

Lake Michigan Credit Union (LMCU) is pleased to announce the hiring of Donna Shene as senior mortgage loan officer, servicing the Macomb county area.

Shene has over 31 years of banking experience with Bank of America, having held past positions as teller, personal banker, branch manager, investment advisor, small business banker, mortgage loan officer and retail sales manager in the southeast Michigan region.

LMCU's Vice President of Retail Mortgage Sales SE, Jason Ryba, is very pleased to have Shene onboard. "Donna's extensive experience brings a degree of expertise that's very hard to replicate. Her high-level dedication to member service makes her a perfect fit for LMCU. We're very excited to have Donna as a part of our SE Michigan team."

Shene was drawn to LMCU for reasons large and small. "LMCU is an obvious statewide mortgage leader with an impressive range of lending products. But it has a decidedly hometown feel, with local decision-making and a sterling reputation for exceptional member service. It's a great match."
Go to main navigation