Advocacy in Action - U.S. Representatives Miller and Levin Respond to GAC Requests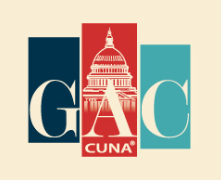 A few weeks ago, nearly 130 Michigan credit union leaders headed to Washington, D.C. to attend CUNA's annual Government Affairs Conference, which included several days of educational sessions, industry hot topic speakers and two days of congressional visits with our delegation. A strong showing by Michigan's CU industry was noticed by our leaders on Capitol Hill.

Following the credit union meetings, Michigan Representatives Candice Miller (R-10) and Sander Levin (D-9) decided to cosponsor H.R. 1188, the Credit Union Small Business Jobs Creation Act. This leigslation would increase the credit union member business loan cap from 12.25% to 27.5% of a credit union's total assets. Since their inception in the early 1900s, credit unions have been making member-business loans. The current MBL cap was imposed on the industry by Congress in the Credit Union Membership Access Act of 1998 and limits most credit unions to lending no more than 12.25% of their assets. The current cap is in place without any economic, safety and soundness or historical rationale.

Introduced in 2015 by California Representative Ed Royce, a member of the House Financial Services Committee, HR 1188 would increase lending to small businesses at no cost to taxpayers and without increasing the size of government. Without this arbitrary limitation, credit unions could lend an additional $16 billion to small businesses, helping create nearly 150,000 new jobs in the first year after enactment. While the list of co-sponsors continues to increase, the House Financial Services Committee has not yet scheduled the legislation for mark-up. MCUL appreciates the co-sponsor support of this legislation provided by Reps. Miller and Levin and continues to encourage others from our delegation to support increasing the CU lending cap on small business lending.
Go to main navigation