Call for IGNITE Proposals—Offering Entertaining Enlightenment In a Snap
What is Ignite?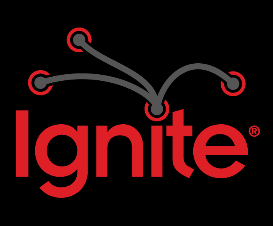 The idea is simple. Ignite is an event of short talks, with a twist. The motto is "Enlighten us, but make it quick!" Speakers get just five minutes with 20 slides that auto-advance every 15 seconds to make their point, enlighten and entertain.
Ignite is a platform perfectly designed to feature professionals from a variety of personal and educational backgrounds interested in sharing their passion, their causes, and their meaningful moments. Watch this quick video of Scott Berkun, founder of Ignite sharing how and why to give Ignite. Still curious for more information, learn more about Ignite and watch other videos here.
We need you!
You all have a story to tell, and we want to hear it! Pulling it off is both rewarding and challenging. Learning by doing is key. MCUL is seeking your ideas, stories, knowledge and expertise to be one of the eight selected speakers featured at the 2016 Annual Convention & Expo.
Submit your presentation ideas by Friday, March 4.
You will be notified by March 21st on the status of your proposal. If accepted, the session will take place on Friday, June 10 from 3:45 – 4:45 p.m. During the MCUL Annual Convention at the Detroit Marriott at the Renaissance Center
Submit your presentation ideas to Megan Denhardt by Friday, March 4. Simply copy and paste the information below into the body of an email and be sure to provide complete answers.
Full name (with credentials):
Job Title:
Company:
City, State:
Email:
Phone:
Session Title:
Session Description (100 words max):
Key buzz words (3-5 descriptors):
More than a Bio. Tell us something interesting about yourself. What was the best gig you ever had? What is your true calling? What are some hobbies or interests that you have?
Go to main navigation