Spots Still Available for Member Service & Culture Workshop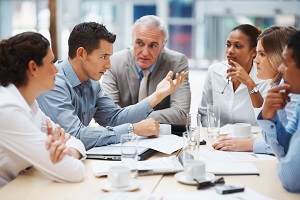 Has your member service game gotten a little old or worn out? We have just the thing to help you makeover your member service and lead your credit union into 2016 with a refreshing new take on this topic. Join us for a two day retreat that will leave you feeling recharged and ready to spring into action with a workable model you'll create specifically for your organization's goals. Whether you're just looking for a few tips to stay at the top of your game, or you're going for a complete culture overhaul, our industry leading facilitators will guide you towards success. As a bonus, we'll host a networking session that will help you connect with other industry professionals in a fun and creative environment.
This is an ideal opportunity for managers, supervisors, human resource and training professionals, and anyone interested in cultivating an effective culture in their credit union.
The workshop runs from 9am.-4pm. Feb. 10&11 at Soaring Eagle Casino. Cost is $599 per person, and drops to $499 if sending more than two.
Go to main navigation