Registration Now Open for the 9th Annual Risk Management Session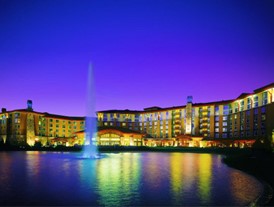 CU Solutions Group's Michigan Solutions division is hosting the ninth annual Risk Management Session in Mount Pleasant. This annual networking event for Michigan-based credit unions, as well as preferred partners and industry experts, is designed to raise awareness of the valuable products and services offered through CU Solutions Group's strategic partnerships to help credit unions serve, grow and remain strong.
This year's session includes an amazing lineup of presenters who will focus on risk issues and concerns on every credit union's radar including industry best practices that help minimize risk for the credit union. Some of the featured topics include Cybersecurity Risk–Are You Prepared?, Emerging Payment Technologies, Eliminating Risk with Prepaid Cards and How to Augment your Lending Portfolio.
Register for the Risk Management Session at Soaring Eagle Casino and Resort in Mount Pleasant, March 8 and 9th. Registration is $149 for the first attendee and $99 for each additional registrant. The hotel discount has been extended through Feb. 22, so please don't delay and register today at the RMS registration page. If you have questions regarding this event, please contact your league representative.
Go to main navigation