Spring Leadership Development Conference Now in April for Returning Snow Birds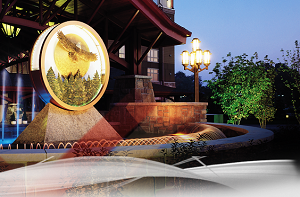 Online registration has opened and hotel rooms may now be secured for the MCUL & Affiliates 2016 Spring Leadership Developing Conference, taking place Apr. 8-10 at the Soaring Eagle Casino and Resort in Mount Pleasant.
The popular event for directors and CEOs features hot topics, current trends, board insights and visionary sessions, including a two-part workshop on "A New and Improved Board: Effective Leadership for Directors." "Bank Secrecy Act Training for Board Members" is also slated on the agenda, as well as the keynote presentation "Fast Money: The Jetsons ARE Today's Members."
The event has a new, later date in April to better accommodate the many credit union volunteers who are returning to Michigan from warmer climates as spring approaches. A new pre-event "Springboard: Helping New and Future Board Members Dive In" is scheduled for Friday, Apr. 8 and will be delivered by CU Solutions Group for $199 per person.
Registration is $399 per person for the first four attendees; five or more are $350 per person. Attendees are welcome to bring guests and register them to participate in meals, as well as enjoy the amenities at the Soaring Eagle Casino and Resort and a fun complimentary bingo event on Saturday afternoon.
Go to main navigation