Federal Highway Bill Eliminates Annual Privacy Notice Requirements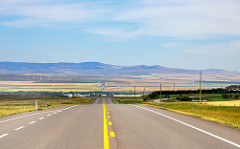 On December 4, President Obama signed the Fixing America's Surface Transportation Act (FAST Act.) Of particular importance to credit unions, section 750001 of the FAST Act amends Section 503 of the Gramm-Leach-Bliley Act (GLBA) by eliminating, under certain circumstances, the requirement that financial institutions provide an annual privacy notice.
Effectively immediately, the amendments provide that financial institutions are no longer required to send annual privacy notices provided your credit union shares nonpublic personal financial information only within the exceptions of the privacy rule, and no changes have been made to your privacy policies.

If your credit union shares information with nonaffiliated third parties in a manner that requires you to allow your members to opt out, you will be required to continue providing annual notices.
Should you have any questions please contact MCUL's Government Affairs Staff: Sarah Stevenson, Kirk Hanna, or Jordan Kingdon.
Go to main navigation