WANTED: Michigan's best CU's and CU Leaders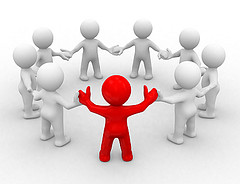 The MCUL Awards honor credit unions and accomplished credit union individuals who have impacted the credit union industry in a phenomenal way. If you know of a credit union or an individual who is deserving of an award, make sure to submit a nomination by Oct. 30.
Awards for nomination include the following: Credit Union Professional of the Year Award, Distinguished Service Award, MCUL Chapter Effectiveness Award, Outstanding Credit Union of the Year Award, Young Professional of the Year Award, Credit Union Youth Advocate Award and the Innovation Award.
Limestone FCU won the 2015 Outstanding Credit Union of the Year Award in the Small Asset category. "They know me by name, they know what I'm here for and they treat me like a king," Limestone FCU member, Monty Floid said in the video that highlighted Limestone FCU's accomplishments.
Limestone FCU's heritage of giving back to the community and its members includes participation in food drives, warm coat drives for kids, student scholarships and teaming up with Manistique High School for financial reality fairs where high school juniors and seniors learn real life financial skills.
Since 2005, Limestone's assets have soared 140%, loans have jumped 139% and membership has shot up 43%. "We try to interact with all of our members," Limestone FCU CEO Jennifer Watson said in the highlight video. "What amazes me is how easy it is. It is so easy to do what's right for the membership. They understand we are their financial partner and they understand that when they walk through the door we really do know who they are and that may seem overly simplistic but it's really that easy."
Watch Limestone FCU's winning Outstanding Credit Union of the Year video here.
The 2016 MCUL Awards will be presented during the AC&E next year, which will be hosted at the Detroit Marriott at the Renaissance Center, June 9-11, 2016.
Users can upload photos, videos, audio, links and other documentation before Oct. 30 when visiting here.
Go to main navigation