Water Coolers Turn Awards Program into Entertainment Extravaganza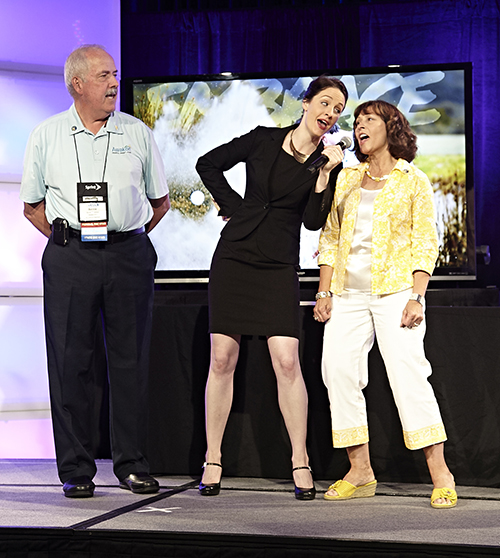 Bernie Schmeltzer of Awakon FCU and Karen Church of ELGA CU take part in the Team Building Triple Play game show with the Water Coolers at AC&E.
ACME – When they weren't whooping and laughing at the presentation by the Water Coolers entertainment troupe, credit union leaders recognized top credit unions and some of their leaders at the annual MCUL & Affiliates Honor Awards Breakfast at the Annual Convention and Exposition.
2015 AC&E: The Water Coolers' 'Champions of Michigan'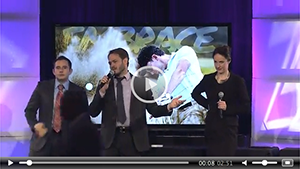 The New York-based Water Coolers' song-and-dance presentation was intertwined with this year's awards program. The group poked fun at business culture in general and the credit union industry specifically in a presentation that wowed credit professionals gathered for MCUL's biggest annual get-together.
At one point, the troupe recruited contestants Bernie Schmeltzer, president of the Awakon FCU board, and ELGA CU CEO Karen Church for the Team Building Triple Play – a game show with no actual winner.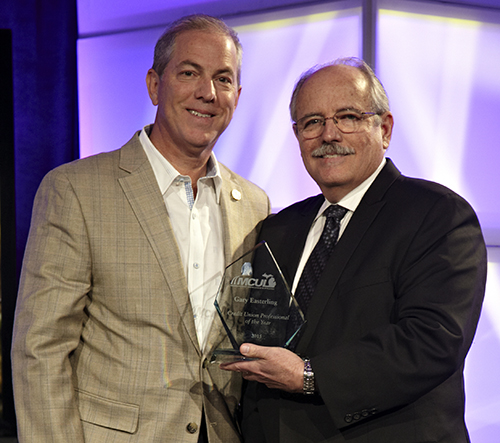 MCUL & Affiliates President/CEO David Adams presents Gary Easterling with his award.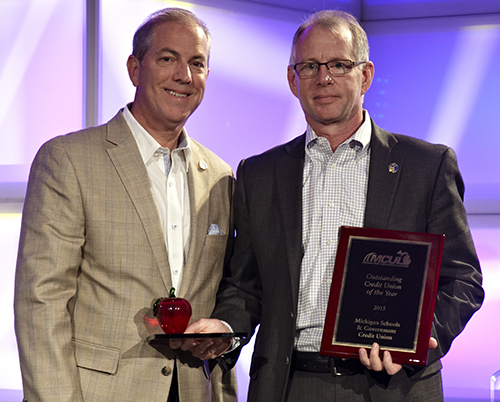 Adams presents Peter Gates of Michigan Schools and Government CU with its award.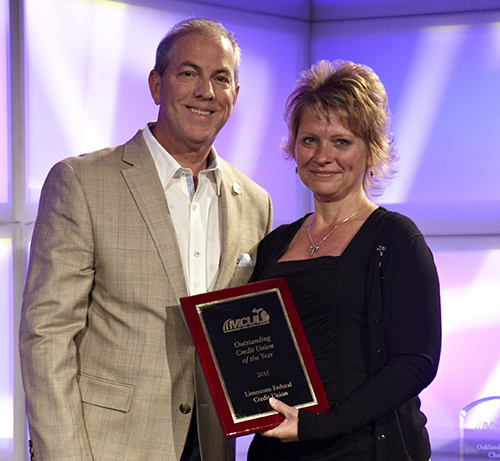 Adams presents Jennifer Watson of Limestone FCU with its award.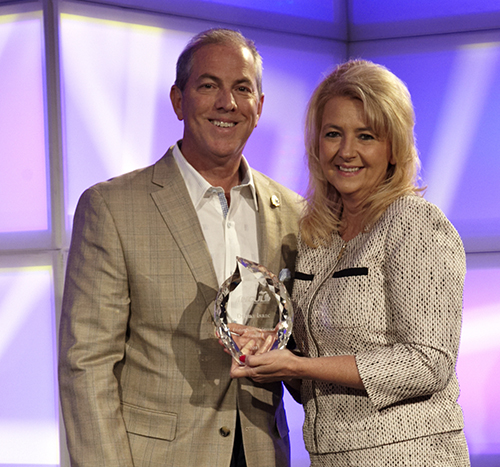 One conference attendee said after the show that he didn't know how the group was able to incorporate so much material about the credit union industry and Michigan into the act.
Below are the winners of the top MCUL awards.
Credit Union Professional of the Year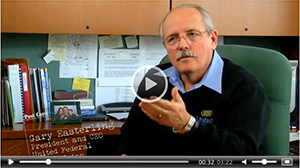 United FCU CEO Gary Easterling, who has announced his retirement, said his tremendous team deserves the credit for the accolades.
"We advocate for our members' welfare," Easterling said. "We have lifted the potential of our members."
Outstanding Credit Union of the Year – Large Asset Size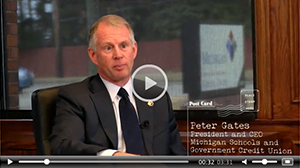 Peter Gates, CEO of Michigan Schools and Government CU, said his credit union was excited to celebrate its 60th year along with its 100,000th member in 2015.
"We have a great team of engaged leaders," Gates said. "We're certainly proud of living the people helping people spirit of credit unions."
Outstanding Credit Union of the Year – Small Asset Size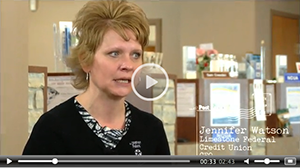 Limestone FCU CEO Jennifer Watson said the industry's professionals need to do more to tell consumers about the credit union secret.
"We're all the best of the best. We just don't tell our story enough," Watson said.
Distinguished Service Award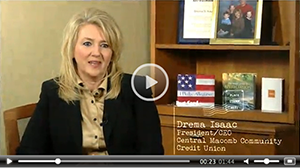 Drema Isaac, CEO of Central Macomb Community CU, said Michigan is blessed with passionate credit union employees all across the state.
"I'm inspired by your knowledge and innovation," Isaac said.
Go to main navigation