DIFS Signs 2015 Nationwide Cooperative Agreement for Supervision of State-Chartered Credit Unions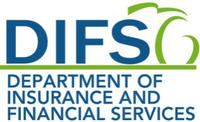 Michigan has joined eight other states in signing the 2015 Nationwide Cooperative Agreement for the Supervision of State Chartered Credit Unions, to facilitate the ability to operate across state lines.
"This agreement eases procedural impediments when interstate branding is a viable choice," DIFS Director Ann Flood said. "Michigan credit unions retain the ability to seek branches in other states subject to host state review."
The agreement was developed by Michigan, Idaho, Indiana, Kentucky, Ohio, Oregon, Washington, West Virginia and Wisconsin in conjunction with the National Association of State Credit Union Supervisors.
The agreement promotes interstate commerce and cooperation on a reciprocal basis among the participating states. Several additional states are also considering joining the agreement.
The goals of the agreement are to:
promote fair and equitable commerce among state-chartered credit unions based upon reciprocity, subject to appropriate safety and soundness provisions, in order to best serve the citizens of the respective states
ensure that continued discussions occur with the associated regulatory agencies, the credit union industry and other interested parties to promote consistent and equitable treatment for state-chartered credit unions, so they may effectively compete
The agreement follows a similar agreement signed by seven southeastern states in 2009 to facilitate the interstate operations of their state-chartered credit unions. Both this 2015 agreement and the southeastern agreement are available on the NASCUS website.
Go to main navigation