Catholic FCU Receives 2015 Governor's Council Healthy Workplace Gold Award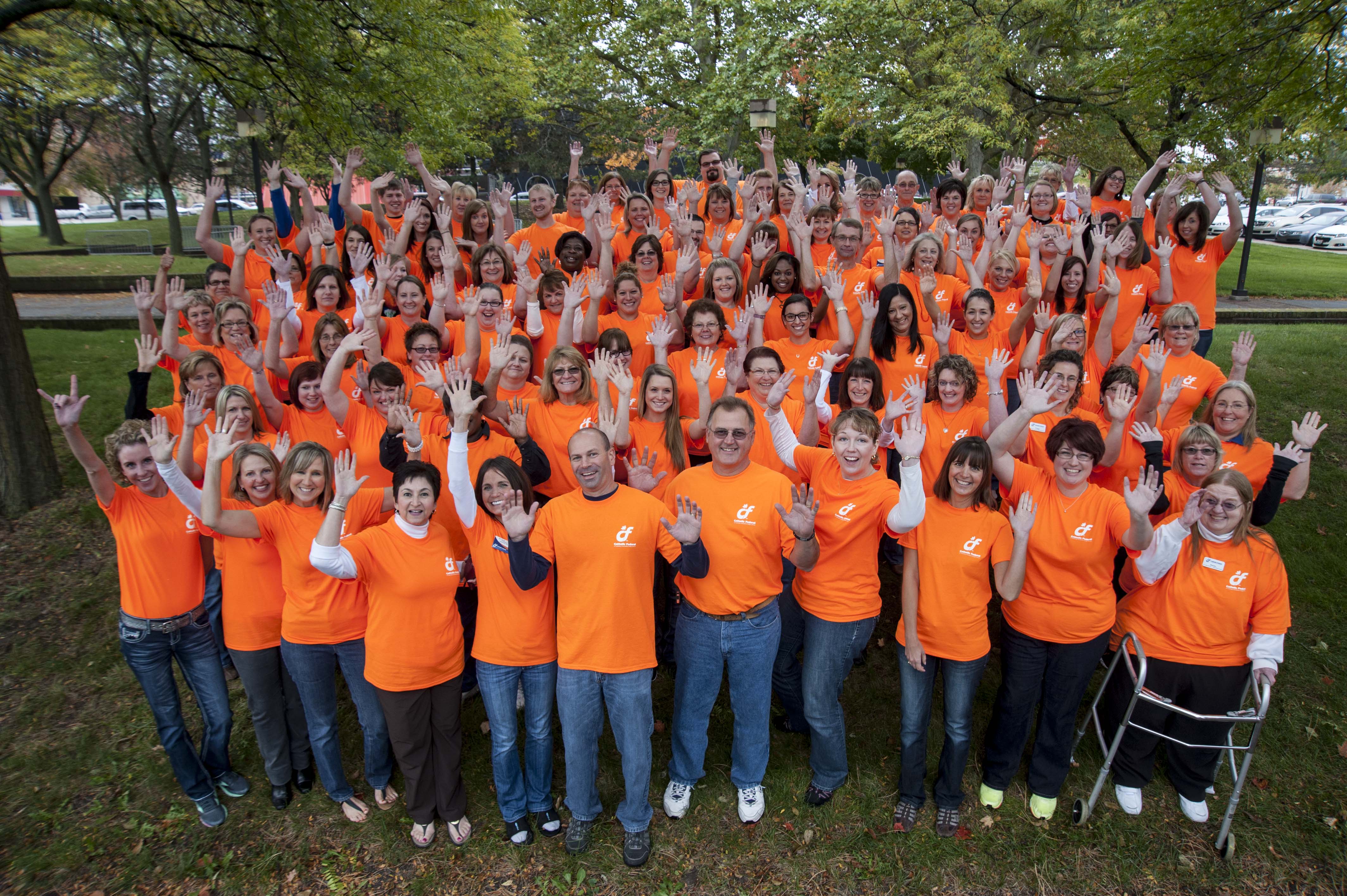 The state of Michigan honored Catholic FCU in Saginaw for its effort to promote health in the workplace. The credit union received the 2015 Healthy Workplace Gold Award by the Governor's Council on Physical Fitness, Health and Sports and the Michigan Fitness Foundation.
According to www.Michiganfitness.org, each year, the healthy workplace award recognizes organizations that offer outstanding programs to create a healthier workplace in an effort to help employees become more fit and productive.
Here are some of the ways CFCU is helping employees reach their fitness goals:
An employee wellness committee meets monthly to develop ideas and staff incentives
An onsite wellness company visits several times a year to offer health classes and programs
Quarterly educational seminars provide information on topics ranging from healthy eating, to exercise to managing stress
After-hours exercise classes are offered at the credit union
CFCU participates in several 5K events throughout the year and pays the registration fee for those who would like to participate
Quarterly staff incentives such as water consumption challenges and exercise and healthy eating challenges are offered
"We couldn't be more excited about receiving this recognition for the second year in a row!" said Gina Kellogg, vice president of human resources. "Our staff continues to participate and share creative ideas for wellness education and challenges that encourage them to make healthy changes in their lives. We are making positive changes at work, home and with our families. Everyone is benefiting!"
Worksites can apply for recognition at three levels: Silver, Gold and Diamond.

Go to main navigation