Act Fast: Spring Leadership Conference Deadline Approaching
Governance Workshop Ideal for Volunteers and Executives
Time is running out to book accommodations and register for the Spring Leadership Development Conference, taking place March 20-22 at the Soaring Eagle Casino & Resort in Mount Pleasant. Hotel rooms are being held at a negotiated rate until Friday, March 6, so attendees are encouraged to act now.

The Spring Leadership Development Conference takes place this year at Soaring Eagle Casino & Resort in Mount Pleasant.
Credit union volunteers and directors are looking forward to the upcoming getaway to the MCUL & Affiliates popular event, an event that always offers a nice change of scenery following colder winter months.
Expectations are running high among registrants due to the overwhelming popularity of a two-part workshop being offered on "Sharing Leadership: The Board & Staff Partnership." MCUL has engaged BoardSource, a nationally recognized leader in nonprofit governance, to conduct the training. Participants will receive a certificate of completion from the respected organization.

When seats filled fast for the workshop, a second series was added to the agenda for Sunday morning to accommodate those on a wait list, along with others who are still interested in signing up. While advanced registration is necessary for the workshops, there is no additional charge for attendees to benefit from the type of insights that BoardSource has shared with organizations such as the Corporation for Public Broadcasting, Boys and Girls Clubs of America and the United Way of America. The session offers a tremendous value in providing guidance on what constitutes good governance and to offer new approaches for effective governance.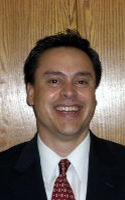 Cardenas
Industry consultant Pierre Cardenas will lead a very timely keynote presentation at the conference on the "Credit Union Climate: An Industry in the State of Change." Both new and experienced board members will find an insightful agenda including training on topics ranging from a state law update, "Employee Dishonesty Embezzlements," "How Apple Pay Changes Everything," "Bank Secrecy Act for Board Members" and CUNA Volunteer Achievement Program sessions on "Introduction to Mortgage Lending" and "Financial Management."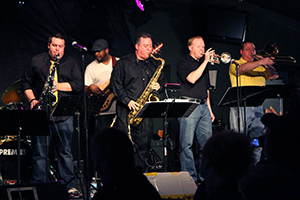 The Rhythm Kings will perform Saturday, March 21, during the Conference.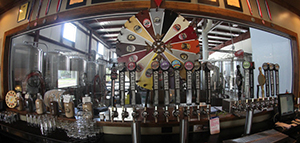 Conference attendee will have the option of visiting the Mountain Town Brewing Co. for a tour and tasting.
Soaring Eagle Casino and Resort always provides a beautiful and relaxing backdrop for the popular event, where great food and fun make conference as enjoyable as it is informative. Participants are encouraged to bring along a guest to enjoy the venue, and tickets are available for guests to enjoy meals throughout the event, as well as for the Saturday night dinner with entertainment provided by the Rhythm Kings.
More fun and networking are planned for the optional Saturday afternoon offsite excursion to the Mountain Town Brewing Co. for a tour and beer tasting, and limited space is still available for attendees and guests interested in tickets.
Conference registration is only $399 per person for the first four attendees from the same credit union; five or more participants are $350 per person.


Go to main navigation