Long-time Member Happy to Be Save to Win Grand Prize Winner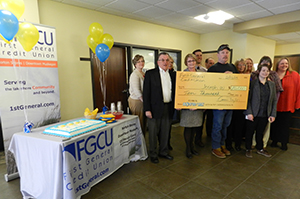 Joe W. of Hart is First General CU's first Save to Win Grand Prize winner.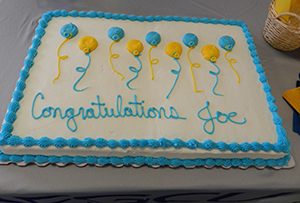 MUSKEGON – Joe W., a member of First General CU, was surprised when he got a call while he was at work from someone at the credit union.
Surprise turned to happiness when credit union CEO Connie Taylor told him that he had won $10,000 in Save to Win.
The Hart resident said he's been involved with the program for several years and has been a member of the credit union since the late 1970s. Because money is direct deposited into his Save to Win account, he never even sees it.
"It's a very good thing for a lot of people," said Joe, who works as a millwright. "Why not do it?"
Taylor said she hopes having a Save to Win Grand Prize winner will encourage more people to join the credit union and more members to join Save to Win.
"It's a great way to encourage thrift," Taylor said. "It's awesome to get that call (that a member has won)."
As for what he plans to do with the money, Joe said he doesn't have any plans right now.
Members open Save to Win accounts by making opening deposits of as little as $25. That contribution gives members their first entry into the drawings, and every subsequent $25 deposited gives them another chance to win. Members can contribute up to $250 a month and winners are drawn every month.
Save to Win recently shifted to a multi-state format in which Michigan, Nebraska and Connecticut are combining their resources to expand the program to a larger national platform for 2015. With this new model, more members will win money with monthly and quarterly prizes ranging from $25 to $5,000.
For more information about Save to Win, contact product coordinator Jessica Thelen at Jessica.Thelen@cusolutionsgroup.com.
Go to main navigation