MSGCU Marks 60 Years of Service with 'A Year of Giving Back'

From are MSCGU staff members Fran Haskins, Jason Johns, Jacki Bretz, Linda Roberts. and Branch Manager Next to them are Darius Mikalonis joined by Clinton- Macomb library board members Pete Ruggirello, Fred Gibson Jr., Sharon Zielinski, Camille Silda, Elizabeth Pugh, Barb Brown and Library Director Larry Neal.
To commemorate the 60th anniversary of its founding, Michigan Schools and Government CU will support the development of 12 programs to serve the people of Southeast Michigan.

MSGCU is calling the project "A Year of Giving Back." Each month one of the MSGCU branches will partner with an organization in their neighborhood to support a program serving the community. The partnerships are designed to help the local programs and organizations better complete their own missions of service.

"Our 60 years of success is directly tied to the relationships we have in our communities," MSGCU President and CEO Peter Gates said. "We provide help where it's needed, whether that's funding college scholarships or helping start a career as a first responder. For this initiative, the team at each of our MSGCU branches identified where the specific need was in their community. Throughout the year, we'll partner with these organizations and people. In the process, we'll also enjoy a year-long celebration of our communities and what we can accomplish working together."

The first initiative is a collaboration between the Clinton-Macomb Township Library and the MSGCU main office branch in Clinton Township. MSGCU is providing funding to create "Story Time To Go Kits" for young families. Once completed, the new kits funded by MSGCU will be presented at a library Story Time in March. Credit union members will also participate in Story Time activities.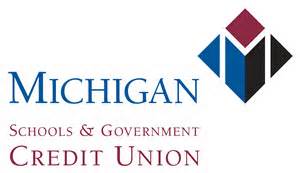 "Story Time To Go Kits" are unique to the Clinton-Macomb Township Library, conceived and launched a year ago by Lisa Mulvenna, head of youth and young adult services for the library. The kits have become so popular that families will often find a waiting list at the library. The kits are designed to teach and reinforce the five basic early literary skills: reading, playing, talking, writing and singing. The kits contain a book and items designed to help parents facilitate the learning of literacy skills through activities families can do together at home.

"The kits are a way for families to engage with a fun story and end up developing more skills, and having more fun than just reading the book," Mulvenna said. "I had no idea how popular they would become, but it reaffirms that families are looking for educational resources and they come to the public library."

Upcoming 'A Year of Giving Back' collaborations will feature initiatives with the Michigan Humane Society and Vision Hope, in partnership with the MSGCU branches in Shelby Township and St. Clair Shores, respectively. Information on the program and the community organizations will be available at www.msgcu.corg/givingback.
Go to main navigation