AC&E 2019: A Complaint-Free World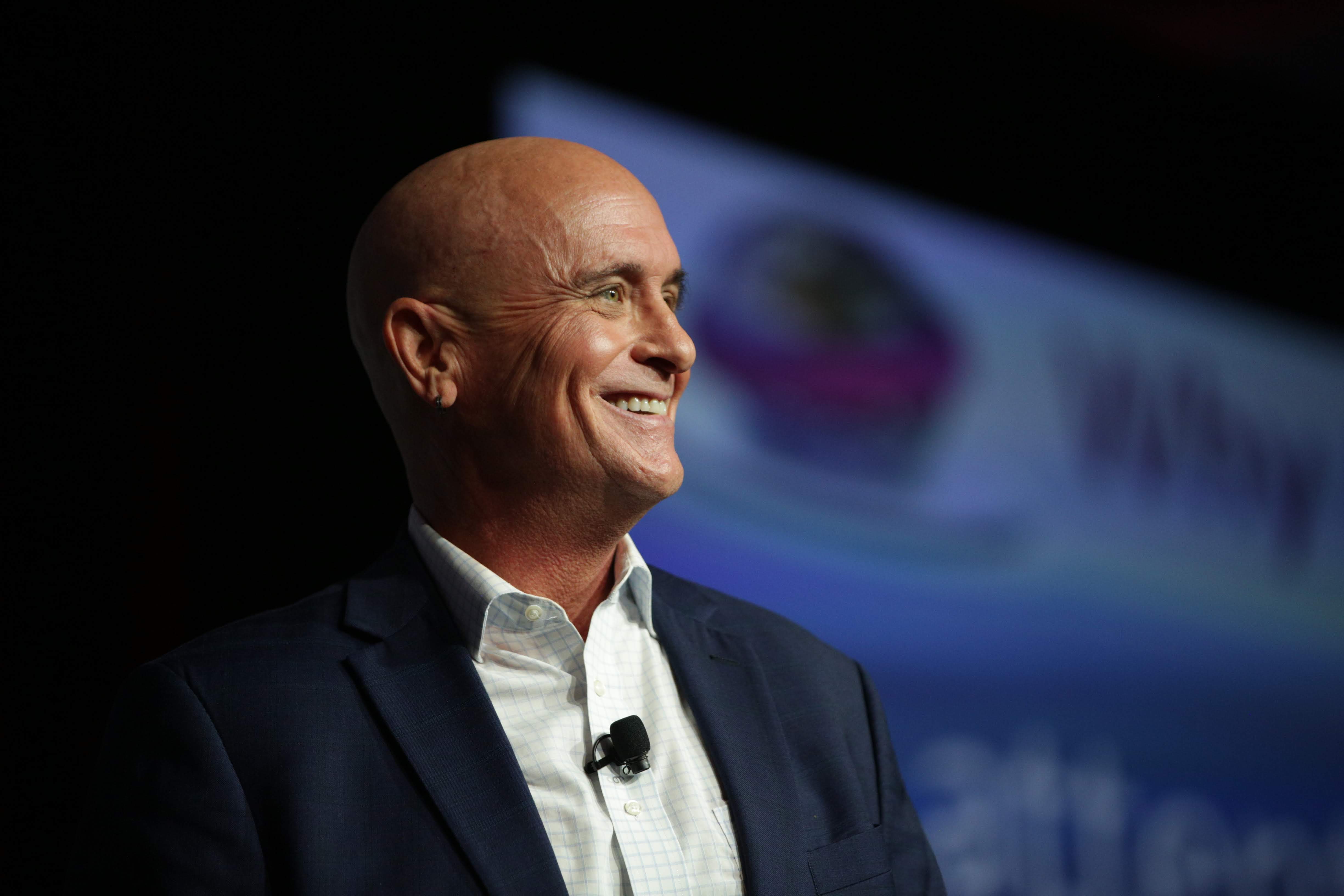 Award-winning author Will Bowen gave a keynote on Center Stage! at the MCUL/CUSG 2019 AC&E Thursday, called "A Complaint Free World: How to Stop Complaining and Start Enjoying the Life You Always Wanted."

Bowen became a phenomenon when he came up with an idea, while working as a minister in Missouri, to show people how often they're complaining. The goal is to go 21 days in a row without complaining. The craze he started was to use a bracelet that, every time you catch yourself complaining, you switch it over to the other wrist. Bowen has since written five books on the topic of complaining.

This idea became a worldwide phenomenon because, as Bowen pointed out, 1) there's too much complaining and 2) the world is not the way we'd like it to be — two points that bowen said are correlated.
"It is not complaining to speak directly and only to the person who can resolve the issue," said Bowen. "The problem is that people want to express their problems to the people who cannot resolve their issues. We stay in situations where we're not satisfied. We talk about issues we have all the time, but we're talking to the wrong people."
Citing Eckhart Tolle, he said we need to stick to the facts when we speak to those that can actually resolve our issues, because there is no ego in facts.

Before talking about the impact of complaining, Bowen said that in a work environment, culture is more important to people than money, and because of that, companies are losing money because they aren't putting enough emphasis on fostering a healthy, complaint-free culture.

The following is his list of compllaining's negative impacts:
Costs money
Is a competitive sport
Keeps focus on the problem
Damages health
Destroys relationships
"The thing about complaining is that it has a negative impact but people do it because they aren't getting their needs met," he said.
Bowen ended his speech by using the acronym "GRIPE" to delineate why people complain:
Get attention
Remove responsibility
Inspire envy
Power
Excuse poor performance
He then closed by challenging attendees to take the 21-day complaint-free challenge.

"You impact everything that goes on in your world. When you begin to make other choices instead of complaining, it's amazing how it opens you up to new, brighter ideas," he said. "But it's not going to be easy."

He warned that it might take a while, but when you have to start over, start it with a laugh.
Go to main navigation