Credit Unions, Coffee and Conversation: Advia Credit Union's Community Development Officer Alex Minor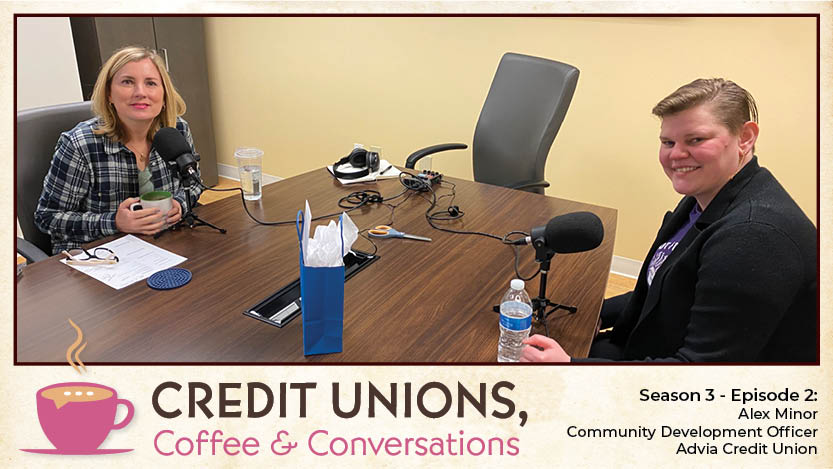 The latest episode of MCUL's podcast series, Credit Unions, Coffee and Conversation, features guest Alex Minor, community development officer of Advia Credit Union.
Minor talks with MCUL CEO Patty Corkery about her interesting journey to the Kalamazoo-based, $2.8-billion-in-assets credit union, including her past experience in payday lending and how that shapes her understanding of what credit unions do and where they can grow in order to compete.
She also speaks about her time with the FUEL Mi group and the various aspects of our culture that fall under the umbrella of DEI and how it can expand a credit union's ability to serve members.
Listen here.
Go to main navigation