CU Champion: Gerber's Katrina Luchies is Looking for Ways to Make a Difference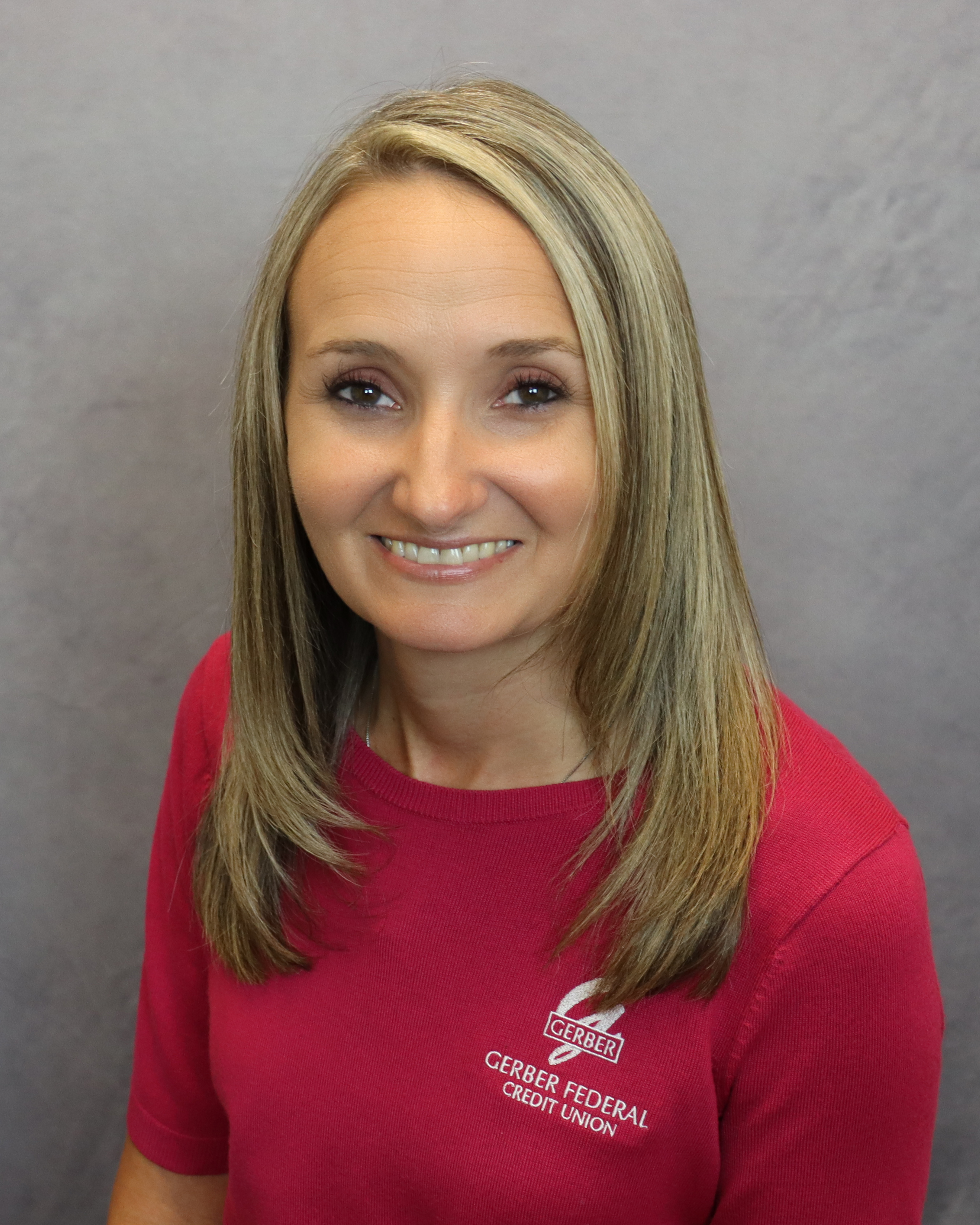 This summer, Newaygo-based Gerber Federal Credit Union added a fourth in-house certified financial counselor when Member Solutions Manager Katrina Luchies completed Credit Union National Association (CUNA) Financial Counseling Certification Program (FiCep), to earn the designation of Certified Credit Union Financial Counselor (CCUFC).
The CCUFC designation requires recertification every three years to ensure that the knowledge about financial counseling is current.
Luchies was also one of 125 professionals from 37 credit unions participated in the 2022 Michigan Enhanced Financial Counseling Certification Program. The Michigan Credit Union Foundation (MCUF) funds the program, providing free training enhancements and curriculum discounts for all and full curriculum scholarships to participants from small credit unions.

While Luchies' background is in education, the COVID-19 pandemic gave her a chance to seek out a new career in the credit union industry.
"I am so glad I did, it's been the best decision I've made in my career," said Luchies. "I wanted to choose a path that would push me and was always changing and growing. What better than a credit union?

Though starting in member service, Luchies quickly realized she wanted to work in collections, "I wanted to help members through their financial hurdles and help the CU navigate through their delinquencies."
With her new CCUFC designation, she's doing just that.

"[Now] I can help our members that are struggling with their financial decisions, with help budgeting, getting debts paid down or preparing for their future purchases and life planning," said Luchies. "What I learned in the program has helped me throughout my job almost daily in a variety of situations. It has played a huge role in my position as Member Solutions Manager."
Gerber's latest certified counselor has her dad to thank for her quick success in the credit union industry.

"He was always the hardest working person I knew but always took time to help others. He instilled strong values in his children to work hard and to always do their best," she told MCUL.

Luchies is taking that lesson of hard work to heart, determined to continue learning about the credit union industry and how to best serve its members. Her next step is going to bankruptcy school to help them navigate those situations.
Her long-term goals are to watch Gerber grow, and see how her dedication and accruing knowledge can assist that growth.
"[The credit union] has provided a lot of educational opportunities and have put their confidence in me to build this department into a successful one," she said. "I look forward to utilizing advancing technology and updating our policies and procedures to make our member solutions department an asset to the credit union."
For interested financial counselors, the 2022 Michigan Enhanced Financial Counseling Certification Program continues with the Financial Health, Education and Counseling Workshop on Oct. 13, which is provided at no cost by MCUF for any interested credit union financial counselor or educator.
Go to main navigation